Meet the Wonder Women on The Front Lines of the Pandemic
For this year's Wonder Women, we wanted to take the time to celebrate and share our gratitude towards a group of women who have made an impact on what has been a difficult year all around. Whether they were walking the halls of the hospital COVID-19 unit, restocking shelves at the local grocery store or creating policies and procedures to keep staff safe, this year's Wonder Women represent a range of jobs and professions that were critical to getting us through one roller coaster of a year.
A special thank you to our Host Sponsor Artisan Beauté and our Prize Sponsor Bob Steele.
Meet the 2020 Wonder Women
Amy Dempsey: Senior Living Specialist and 2020 Wonder Woman
Andrea Jaron: Second Helpings Director and 2020 Wonder Woman
Carlai Moore: Police Officer and 2020 Wonder Woman
Heather Chang: Respiratory Therapist and 2020 Wonder Woman
Janae Finley: Physical Therapist and 2020 Wonder Woman
Kent Sanford: Grocery Store Worker and 2020 Wonder Woman
Lauren Forkel: NICU Nurse and 2020 Wonder Women
Leigh Truss: Patient Safety Protector and 2020 Wonder Woman
Lori Ellwood: COVID Response Team Manager and 2020 Wonder Woman
Melanie McGriff : Speech Language Pathologist and 2020 Wonder Woman
Meredith Howard: Hospice Nurse and 2020 Wonder Woman
Michelle Middlebrooks: Battalion Chief and 2020 Wonder Woman
Naaz Malek: Physician's Assistant and 2020 Wonder Woman
Sharon Youngblood: Senior Caretaker and 2020 Wonder Woman
Here are some of our other fantastic Wonder Women Nominees that we would also like to honor below: 
I am Dr. Janet Cox, CEO and Clinical Director of SYNAPSE in Atlanta, GA. Our IOP provides individuals and their families personalized care for Substance Use Disorders based on the latest treatment modalities using neuroscience. I love my work because I am able to help individuals in a holistic manner by addressing brain, mind and body for overall well-being. Please remember to reach out to mental health workers and check in on your loved ones.
I love what I do because I've been fortunate enough to put a smile on the faces around me. My heart is full of joy to see that I've helped others and made an impact within our community. It is great to learn that Alpharetta Housewives LLC, is an integral part in making a difference. We are proud to be "A Community Collaborative Company".
Teaching brings me joy. Nothing is more rewarding than days filled with the laughter of children who are engaged in their learning. I teach to make a positive impact on the children in Atlanta and to help each of them discover their own talents and strengths. This is a moment like no other. Readers can support teachers by trusting them. Teachers are resilient, creative, and dedicated. I promise that we are giving it our all.
I started Helping Mamas with the mission to collect and donate baby supplies to organizations who serve women and children in need in Georgia. Over the past six years, I have had the privilege to watch this organization grow and serve thousands of women and children in need. To date, we have been able to distribute over a million essential baby supplies. 
To get involved, visit our site at helpingmamas.org where you can find different ways to help.
When the COVID-19 outbreak began, CDC pivoted to an all hands-on deck approach. I was deployed to serve as a special assistant and staffing Chief for our Global Migration Taskforce. This called for late nights, working on weekends, holidays and time away from my family. I am proud to be a part of an incredible agency that continues to put the public first. The public can assist our agency and all first responders be following guidelines set forth by the State and Federal government; by staying informed, doing personal mental well-being checks and checking in on friends and family. This is a critical time for all but as a nation we will overcome this, and we will come out stronger and better than ever.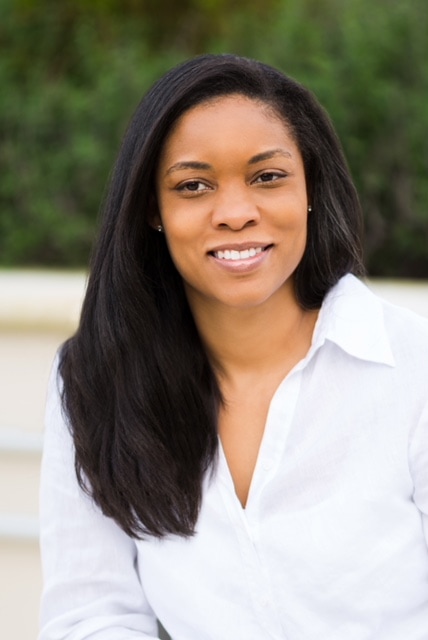 Dr. Susan Nicholas is a former surgeon who experienced a conscious awakening. She is now a three-time author, energy healer, and international & TEDx speaker. She speaks on The Frequency of Money® to help people overcome money blocks that have held them back from fulfilling their dreams. Dr. Nicholas is the author of The Duality of Being; Two Parts of Me; and The Death of Cupcake. Her diverse work serves to awaken humanity to consciousness.
Susan Nicholas
I am an Integrative & Functional Medicine Doctor and I absolutely love my job, my patients and my what I do. Helping people figure out the root cause of their problems and helping them get better really really brings joy to my life. Medicine is forever changing and I'm beyond grateful to be part of the new wave.
I am the CEO/Founder of Brilliant Eyes Vision Center and Premier Eye Spa. During the pandemic, my team and I have played a critical role in providing vision services for front line emergency room doctors, nurses, and teachers across Metro-Atlanta. We absolutely love helping people SEE. I love being an optometrist! As an eye doctor, I give the gift of sight. Visit www.brillianteyesvisioncenter.com to learn more about our services.
I am a truck driver for Decker Truck Line and even though we've been called "hero" and "critical to the infrastructure" during the pandemic, i feel like Im the lucky one! I am really grateful to have a job that allows me to help by its very nature.  My hope, as we go forward,  is that we never take a simple hug for granted,  ever again. I wish peace and kindness and love for all!