The 2021 Wonder Women: 11 Powerhouse Atlanta Women Share Their Stories & Advice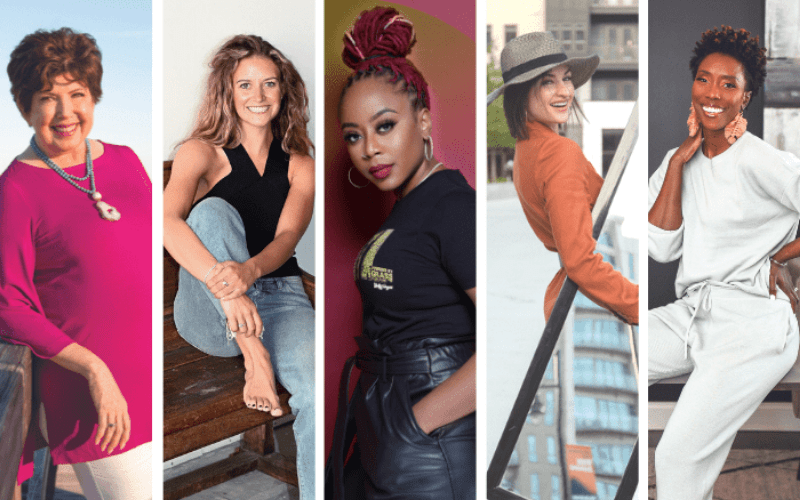 By Wyndi Kappes
In today's world, it can feel like women have to have it all. We all want to be an outstanding mother, a great cook, a fashionista, a world traveler, spiritually fulfilled and more. But is it possible? I sat down with 11 inspiring Atlanta women, from a bestselling author to an industry-changing entrepreneur, to hear about their paths to success and to get their advice for being your best self. My consensus? We're all doing the best we can, and with the examples and advice of women like these, super-talented ladies, anything is possible.
Meet The 2021 Wonder Women 
Pinky Cole—Acclaimed Chef and Entrepreneur Shares Her Advice for Chefs and Entrepreneurs.
Mary Kay Andrews—Best Selling Author and Southern Icon Shares Her Advice for Aspiring Writers.
Stacey Weiss—Realtor and Bert's Big Adventure Founder Talks Her Journey to a Healthier Lifestyle.
Lillian Gray Charles—Energy Healer and Style Therapy Founder Shares Her Closet Must-Haves and Style Tips.
Dayna Bolden—Mom Blogger and Influencer Talks Parenting Pressure.
Megan Elliott—Travel Influencer and Lush to Blush Blogger Offers Her Travel Tips.
Katie Jones—Artist and Buckhead Art & Company Gallery Owner Shares Her Art Advice.
Kelley Knight—Psychic Medium and Owner of Modern Mystic Talks Mysticism and How it Can Benefit Your Daily Life.
Dr. Jennifer Morris—Director of Veterinary Outreach at the Atlanta Humane Society Talks Nonprofit Life and How to Get Involved.
Alison Easterby—Owner of Busy Girl Bath Bakery Spotlights Self-Care.
Lucinda Bray—Landscape Designer and Owner of Floralis Garden Design Offers Her Advice for Entrepreneurs.
Want to meet even more amazing women? Check out our 2020 Wonder Women here. Dedicated to our amazing first-responders.