Healthy, Beautiful Skin—Lip Fillers with Aesthetic Body Sculpture Clinic & Center for Anti-Aging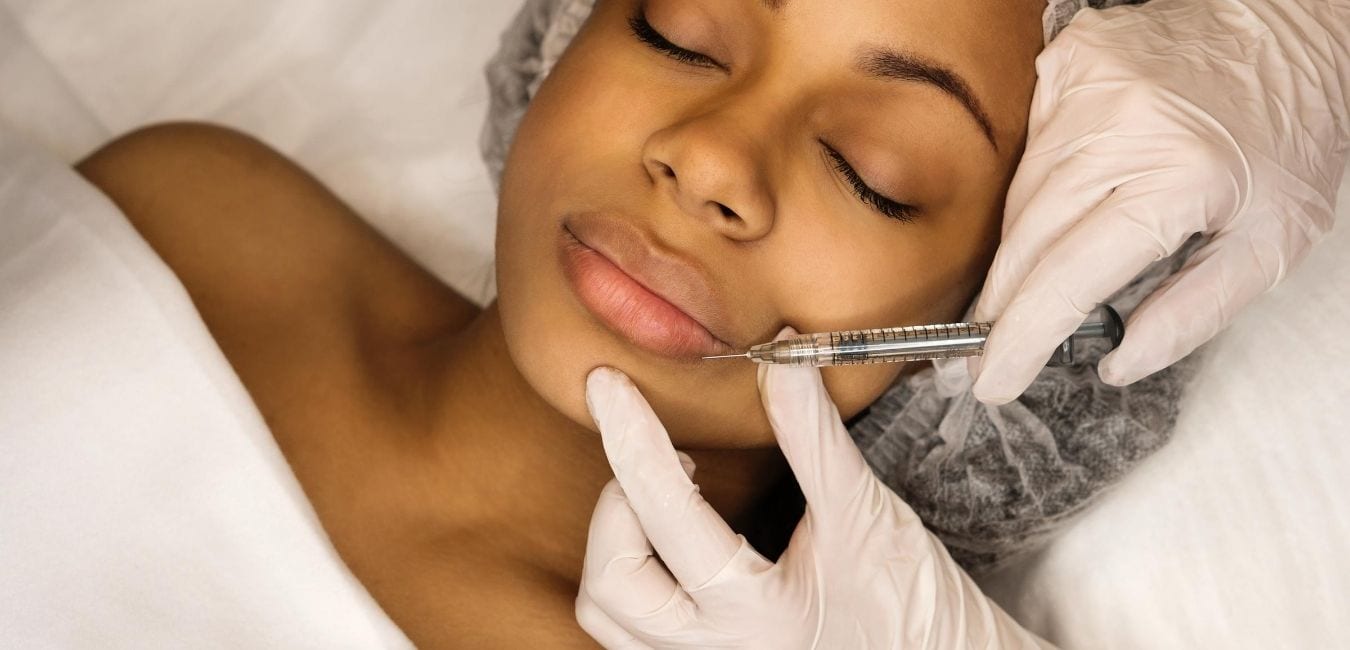 By: Dawn DeSantis
Name of treatment center: Aesthetic Body Sculpture Clinic & Center for Anti-Aging
Name of treatment: Lip Fillers
Name of aesthetician performing treatment: Dr. Monte D. Slater
Treatment length: 1 hour
How should you prep for the Lip Fillers treatment?
Dr. Slater requested that I did not take any aspirin or ingest alcohol before my appointment. I also removed all my makeup prior to this treatment and took arnica before and after the treatment to reduce swelling and bruising.
What was the treatment like? How did your skin feel before, during, and after?
My lips had some fine lines at the top and I wanted a fuller look throughout the top and bottom. When I smiled, part of my top lip would sometimes disappear, so this treatment really helped with that. Before the injections, Dr. Slater made sure to numb my lips so that during the treatment, I would be comfortable. I was surprised how little pain I actually felt during the treatment. I was asked me to rate my pain on a scale from one to five and I said one. I didn't feel much after, maybe a little tender in a few small spots.
Are there any precautions that need to be taken before or after the treatment? (sunscreen, specific face wash, discontinue use of retinol, etc.)
No specific precautions. I was able to apply lip gloss after and go to a meeting.
Who is this treatment ideal for?
This treatment is ideal for anyone wanting to shape their lips or give them a fuller, "pouty" look. It also helps reduce fine lines around your lips.
What was your favorite part of the Lip Fillers treatment?
My favorite part of the treatment was definitely the result! The change was very subtle and natural. I was pleased that Dr. Slater listened to my wishes on not going bigger. It was important to me to be heard and to have my feelings respected.
How often should someone go back for optimal results?
Results can last from 10 to 12 months or longer depending on how full you go.
For more information, watch our Facebook LIVE at the Aesthetic Body Sculpture Clinic & Center for Anti-Aging by clicking above!
Details: 4840 Roswell Rd., Bldg. D, Ste. 100, Sandy Springs, GA 30342; SlaterMD.com