Best Nails: Meet 2021 Atlanta Beauty Tour Partner Sugarcoat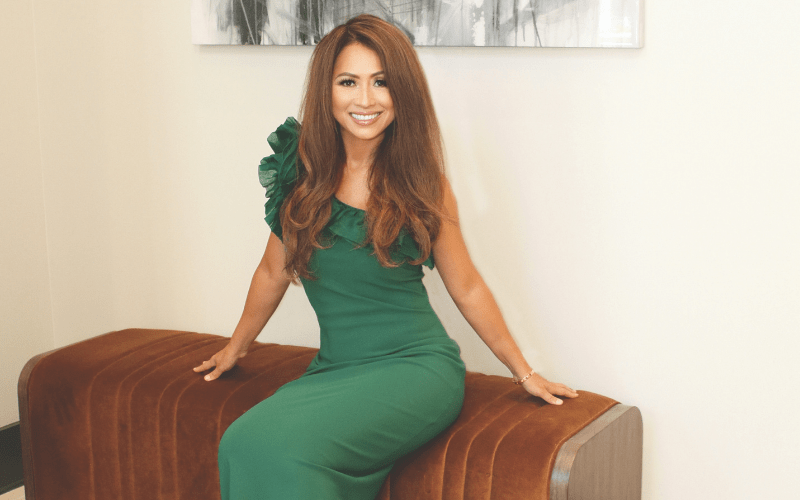 Areas of Expertise: Manicure, pedicure, waxing, lash extensions.
Influencer Choice Award: Best Nails
Locally owned and operated, Sugarcoat was established by Peiru Kim in 2010 with the vision of creating a clean, inviting and healthy beauty destination. On a mission to make a difference in the industry, they strive to provide the best environment for their team members and customers with clean air filtration technology, modern decor, and top-notch nail artists.
When you walk into Sugarcoat, you are guaranteed a clean and customized experience just for you. New clients receive a complimentary personalized tool kit including nail files, buffers, toe separators, pumice stones and more which are never shared. The kit is yours to keep after your service to keep your nails in tip-top shape at home.
Due to the potential risk of bacteria that can be carried in the pipes of whirlpool and massage pedicure chairs, Sugarcoat custom-built pipeless pedicure chairs with easy-to-clean porcelain sinks and fresh running water at each location. All of these sanitary services ensure you can sit back and relax with no worries.
Sugarcoat doesn't just go above and beyond when it comes to cleanliness but customer service as well! Hate talking on the phone? Simply schedule an appointment online or text the team on the go. With five locations, you can skip the wait and be escorted right to a seat where a friendly specialist is willing to create whatever look you desire.
"My manicure pedicure was superb—technicians Kelly and Angela educated me on SNS being superior for my nails than gel, helped me choose colors that match my skin tone, and spent time achieving a flattering shape on both my fingers and toes." — Carly Milyo, @callingoncarly
Interested in learning more about Peiru Kim and Sugarcoat? You can read more here.
Locations in Chastain, Buckhead, Virginia Highlands, Vinings, Peachtree Corners and Midtown
404-999-8688-Midtown and 404-600-8600-Chastain
Meet the rest of the 2021 Atlanta Beauty Tour Partners here and this year's Influencers here.