Eye Health with Woodhams Eye Clinic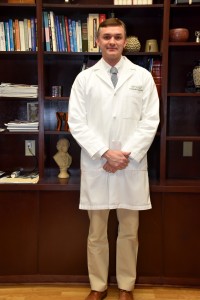 Individual care is the cornerstone of Woodhams Eye Clinic. Here, Dr. T. Chris McCurry and the team offer groundbreaking treatments for various concerns related to aging eyes.
Did you always know you wanted to be in this field? What inspired you to pursue this path?
I actually started out as a civil engineer but after college, I realized I wanted a career where I was making a personal impact on people. So I started looking at new careers and I ultimately chose medicine. Ophthalmology was particularly attractive to me because it has engineering sciences like physics, chemistry, and optics integrated into it but it also has the personal side of medicine and surgery so it seemed like a good fit for me.
What makes Woodhams Eye Clinic stand out from other eye clinics in Atlanta?
We truly try to focus on the individual and we have so many different approaches. We do Implantable Collamer® Lens (ICL), LASIK, cataracts, and PreLexTM procedures at our office. Even for patients who can't safely have surgery, we offer specialty contact lenses and glasses. Other places might just do LASIK or they may only do cataracts surgery, but we really have all the options to improve the vision of as many people as possible.
What's the difference between cataracts and PreLexTM surgery?
PreLexTM can be thought of as a pre-emptive cataracts solution that also provides distance and near/reading vision, unlike traditional cataracts surgery.
WoodhamsEye.com | Facebook.com/WoodhamsEye |Instagram.com/WoodhamsEye | Twitter.com/WoodhamsEye