What You Need to Know About Whiplash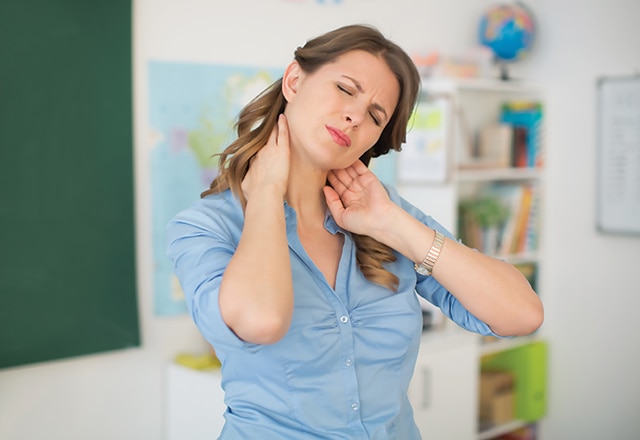 By Robin L. Dennis, MD
Living and practicing medicine in metro Atlanta, I see a lot of patients who have been in car accidents. Here are some of the most frequently asked questions that I hear from my patients.
Q: What Is Whiplash?
Whiplash, also called neck sprain or neck strain, is a soft tissue injury to the neck. It is characterized by a collection of symptoms that occur following damage to the neck, usually because of sudden extension and flexion or bending.
Q: What Causes Whiplash?
Whiplash is commonly caused by rear-end car accidents. But whiplash can also be caused by sports injuries, physical abuse and other types of traumas, such as a fall. Whiplash is sometimes called a neck sprain or strain, but these terms are also used for other types of neck injuries.
Q: What Body Parts May Be Injured In Whiplash?
Whiplash may cause injury to the neck and include intervertebral joints, discs and ligaments, cervical muscles and nerve roots.
Q: What Are The Common Symptoms?
Neck pain, neck stiffness, pain and tenderness in the neck, shoulder, upper back or arms, numbness and tingling in the arms, headaches, difficulty sleeping and dizziness
Q: When Should I See A Doctor?
If you have been rear-ended in a car accident or suffered an injury that caused your head to move in a forward and backward fashion, and you have neck pain or any of the other symptoms listed here, you should see a doctor. It is important to ensure that you have not suffered any broken bones or nerve damage. If you have any difficulty walking, sitting up or are seeing double, you should call 911 and seek emergency treatment.
Q: How Is Whiplash Treated?
Treatment is often based on your symptoms and may include over-the-counter pain medication such as Tylenol, nonsteroidal anti-inflammatory drugs, antidepressants and muscle relaxants. Depending on your symptoms, a cervical collar may be used for a very brief period of time. Range of motion exercises, physical therapy, and cervical traction also may be prescribed. Heat application may relieve muscle spasms and cold therapy may be used for pain relief and decreased inflammation.
Whiplash may be something that many of us experience, however, with the proper treatment, it can resolve within a few weeks so we are able to get back to work and our daily activities. If the pain continues, the physicians at Resurgens Spine Center are here to help you get back to doing what you love.
Robin L. Dennis, M.D., received her medical degree from Case Western Reserve University School of Medicine in Cleveland, Ohio. She completed her residency in Physical Medicine and Rehabilitation at Case Western University MetroHealth Medical Center and her fellowship in Sports and Spine at Kessler Institute for Rehabilitation in West Orange, New Jersey, and Mountainside Hospital in Montclair, New Jersey. Dr. Dennis is Board Certified in Physical Medicine and Rehabilitation and a member of the American Academy of Physician Medicine and Rehabilitation. Dr. Dennis practices at Resurgens Orthopaedics Marietta, West Cobb and Windy Hill locations.
Resurgens Spine Center • Non-surgical & Surgical Spine Care
24 Convenient Atlanta Locations • www.ResurgensSpine.com