Meredith Pope: Mom Blogger, Conservation Advocate and 2021 Over 40 & Fab Give Back Award Winner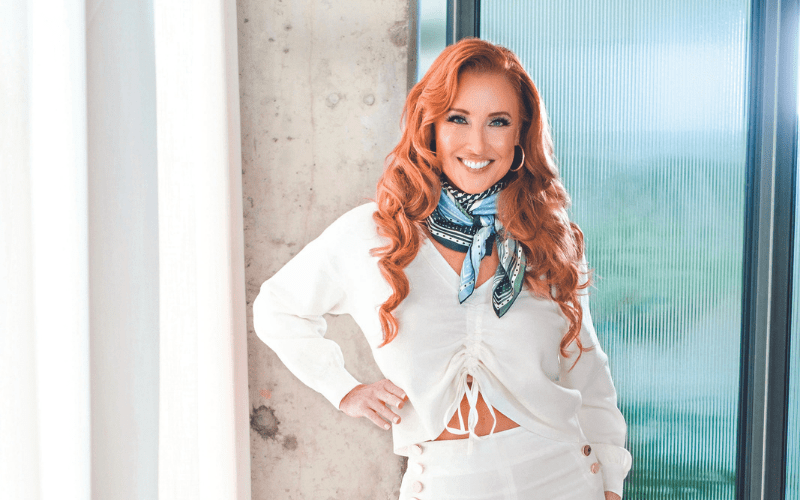 If you are struggling with the stresses of motherhood, Meredith Pope wants you to know you aren't alone. In her mid-30s, the new mom was grappling with postpartum depression, her children's dyslexia diagnoses and other medical issues, and the pressure of "perfect parenting." She felt like she had lost herself in it all. But thanks to her supportive community and the power of setting boundaries, the now-49-year-old Mrs. USA Earth titleholder has not only rediscovered herself, but also her passion for helping others navigate the challenges of parenting through her blog at www.meredithpope.net. 
What do you consider your biggest accomplishment?
 Being brave enough to reach out for help and overcome my postpartum depression and anxiety is something I am very proud of. I cringe to think what would have become of my family if I hadn't. Today, I am living my best life and accomplishing my life's dreams all because I admitted I needed help. Please never be too prideful to ask for help if you are struggling emotionally. 
What do you love most about being over 40? 
My fourth decade taught me the value in saying no and not feeling guilty about it. After my second child was born, I became overscheduled and overtired. Saying no to unnecessary commitments as well as some unnecessary relationships empowered me to become the person I am today. 
What do you think has contributed to your success in life? 
Growing up with dyslexia has proven to present many challenges for me, but my determination to overcome it and prove those who didn't believe in me wrong has stayed with me. Dyslexia is a gift, and once you learn how to learn, anything is possible. I plan to spend the rest of my life shouting that from the rooftops and helping as many children as I can feel as powerful as I do right now. 
What are some of the ways you give back to the community? I spend my time advocating for children with dyslexia by partnering with Decoding Dyslexia of Georgia and the Atlanta Speech School. I was privileged to have a role in the passing of Senate Bill 48, which mandates that all prekindergarten students in Georgia have to be screened for dyslexia. My second love is for the Earth. I used my talents as a former teacher and my love of writing to create my bestselling children's book, "I Am NOT Trash," which teaches children to respect and value our planet from an early age by reducing and reusing plastics. This book has a deeper meaning than just recycling; it shows how we all have a purpose on this Earth and deserve to find that purpose. 
www.instagram.com/mpope3, www.meredithpope.net
Meet the rest of the 2021 Over 40 & Fabulous! Top 10 and Fab 4 here.