By Paul E. Cox, M.D., MS
Most people think hormone replacement therapy (HRT) for men and women is strictly about their bodies.
We already know HRT can reduce hot flashes, night sweats, poor sleep, fatigue and weight gain in women. We also know that it can improve lean muscle mass, energy and sleep in men. In both sexes, we know it can help with sex drive and workout endurance.
What you may not know is the effect of hormones on your brain. Neuroscience research clearly shows that hormones like estradiol, testosterone and progesterone positively impact the brain. Many women and men notice improved memory, mood, concentration and less anxiety with HRT. This is because we know the brain works better when our hormones are optimized.
There is a reason why we see more prescriptions for antidepressants, ADD medications, anti-anxiety medications and sleep medications for men and women in their 40s and 50s. If you feel you have lost your mental edge, it may not be your imagination or a need for these medications. Your brain needs optimized hormones to work properly just like your body.
Don't settle for the adage that "you are just getting older." Fabulous over 40 is not an accident, and your hormones are an integral part of that result. Call us today to find out more about HRT and the optimization of your brain and body.
Learn more about hormone therapy from Vital Living Healthcare here.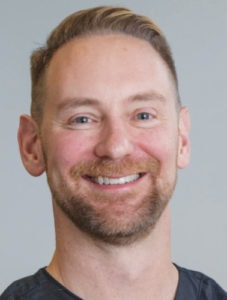 Board-certified in anti-aging and family medicine, Paul E. Cox, M.D., MS, is an expert at turning back time. Firmly rooted in a scientific approach, Vital Living Healthcare focuses on early detection, prevention and innovative treatments to reverse age-related decline. By using state-of-the-art equipment and techniques, along with focusing on all aspects of your health (mind, body, spirit and surroundings), Dr. Cox will create a comprehensive and personalized design for maintaining or reclaiming your health and vitality. Experience the healthcare you deserve and schedule your complimentary consultation with Dr. Cox today.
Paul E. Cox, M.D., MS • www.vitallivinghealthcare.com • 404.843.3636