Meet Best Self Atlanta's Best of 2022 Winners
You voted! Now meet the winners of Best of 2022. Browse all of this year's winners by category below.
---
Best Atlanta Beauty & Anti-Aging Businesses
---
Best Atlanta Hair and Makeup Businesses
---
Best Men's Salon, 18|8 Fine Men's Salon Brookhaven
This isn't your dad's old barbershop—this is 18|8 Fine Men's Salon Brookhaven. After retiring from their corporate jobs, husband and wife duo Skip and Nancy Plesnarski followed their passion and opened a different kind of barbershop in 2014. They've taken the idea of the classic barbershop and given it an upgrade to bring it up to speed with modern times. They offer a wide range of professional salon services while integrating modern styles and grooming techniques to keep men looking sharp. Their signature Executive Haircuts will help clean up your look and leave you feeling rejuvenated! Appointments encouraged. 
www.188brookhaven.com, 404.481.5368
Best Hair Salon for Color, Craig McQueen Salon
At Craig McQueen Salon, the goal is for each guest to leave confident in their inner and outer beauty, exuding this positive energy into their community. Highly-skilled and personable stylists strive to create an experience you'll love and offer trending and technical hair color services, haircuts, extensions and multiple smoothing services. The latest salon treatments address hair loss and work to turn back the clock on aging hair. With every color, the team's top priority is to protect your hair while strengthening and moisturizing it to add fullness and shine.
www.craigmcqueensalon.com, 404.266.9696
Best Hair Salon for Blowouts, Salon Red
Salon Red is a vibrant, chic community with a modern, high fashion atmosphere. Their team of savvy stylists are always on the cutting edge of trends with expert knowledge on the hottest hair colors, haircuts and hairstyles. They pride themselves on being a diverse team creating a welcoming atmosphere for their diverse clientele. Environmentally conscious, they also partner with Green Circle Salons to recycle everything except glass.
www.salonred.com, 404.373.2003
Best Makeup Artist/Agency, Julia Thaiese Licensed Hair & Makeup Artist
Julia Thaiese is an award-winning, licensed cosmetologist and makeup artist specializing in creating the complete look for clients. With over 15 years of industry experience, she offers beauty services in bridal, commercial, film and television, while also bringing clients amazing lived-in hair color in salon. Seeing color through the lens of both sides of the beauty industry, Julia Thaiese brings her knowledge of color theory from hair to makeup enhancing and amplifying the beauty of each client. Priding herself on the love and attention she provides to each and every person who sits in her chair.
www.juliathaiese.com, 678.744.9429
Best Brow Studio, Authentic Beauty
Thousands turn to Authentic Beauty for its precise tweezer-only approach that few studios in Atlanta use. Known for growing back brows that have been badly damaged by overplucking and waxing, the Authentic Beauty team hears the phrase "I never thought I'd have full brows again!" on a regular basis. Clients aren't the only ones singing the praises of this 12-year-old studio; it's also won a Best of Beauty award from Allure magazine.
www.myimagejourney.com, 404.849.0443
Best Microblading Studio, Janet Wix, CPCP
As one of Georgia's leading certified permanent cosmetic professionals, Janet Wix, CPCP, is a gifted master artist with a natural eye for beauty who has performed over 14,000 procedures since 2005. She collaborates with every client to achieve optimal results in hyperrealistic microbladed brows, eyeliner, 3D areola restoration, Aquarelle lip color and tattoo removal. She works in multiple locations in Atlanta including Woodstock and Marietta.
www.janetwix.com, 404.933.8140
Best Permanent Makeup, Sweet & Lashful Day Spa
Sweet & Lashful offers Atlanta's best permanent makeup, specializing in eyeliner tattoo, microblading, 3D brows with machine, lip blush and scalp pigmentation. Their popular services also include luxurious eyelash extensions, lash lifts, henna brows, brow laminations and clinical facials introducing Buckhead's first Sylfirm X Microneedling RF. Download the five-star "Sweet & Lashful" app to book multiple services, purchase online gift cards for you and your loved ones and start collecting TreatCard points today.
www.sweetandlashful.com, 404.816.6006
Best Lash Studio, Velvet Lash
Velvet Lash is locally owned and operated with a mission to provide a luxury lash experience. With rose gold birdcage chandeliers, pink drapes, private treatment rooms and a relaxing scent—Velvet Lash is ready to give guests the best lash nap ever! Clients have been coming to Velvet Lash for over six years without ever stopping to take a "lash break" thanks to the skilled team, high quality products and strict sanitation protocols.
www.roswellvelvetlash.com, 470.839.5597
Best Hair Salon for African-American Hair – The Blowout Artist Salon
Best Hair Salon for Women – Van Michael Salon
Best Nail Salon – Sugarcoat
Best Women's Thinning Hair Treatment Center – Absolute Imaging
---
Best Atlanta Aesthetic Businesses
---
Best Men's Hair Restoration Center, Anderson Center for Hair
With a dedicated surgical team that has over 150 years of combined experience in hair restoration surgery, Anderson Center for Hair is at the forefront of leading technologies for fighting hair loss safely and effectively. Patients can have complete peace of mind on this life-changing journey, from knowing all the options and projected outcomes of their treatment plan, to post-surgical care and follow-up. A state-of-the-art practice with offices in Atlanta and Alpharetta, Drs. Anderson and Lee also conduct training in hair restoration surgery for physicians throughout the country.
www.atlantahairsurgeon.com, 404.256.4247
Best Facial, Institut' DERMed Spa
Institut' DERMed Spa has been changing lives by changing skin for the past 33 years. Established in 1989 by Master Aesthetician Lyn Ross, an Aesthetic International Association Academy of Legends inductee, Institut' DERMed Spa offers the latest in nonsurgical skin rejuvenation treatments for face and body in a luxury spa environment. The spa staff is composed of the most highly-qualified, licensed and clinical skincare-certified estheticians in Atlanta dedicated to helping you love your skin.
www.idermed.com, 404.261.5199
Best Med Spa, LifeHope Healing Med Spa
LifeHope Healing Med Spa understands that one size does not fit all. Their expert providers are equipped with the latest products, technologies and procedures that range from HydraFacials and chemical peels to laser skin resurfacing, injectables, Botox, PDO thread lifts, fat injections, PRP, IPL and more. They look forward to being a part of your personal skin care journey.
www.lifehopehealingmedspa.com, 770.755.1505
Best Fillers Practice—OTP, Timeless Aesthetics of Atlanta
Timeless Aesthetics of Atlanta is a comprehensive practice that strives to provide patients with the highest-quality skin care products, cosmetic skin treatments, and services using medical-grade products and state-of-the-art technology. The dedicated team of expertly trained cosmetic injectors, licensed aestheticians and laser technicians provides the latest innovations in technology and medical skin care.
www.timelessmedspaatl.com, 404.400.6222
Best Fillers Practice—ITP, OPAL Aesthetics
OPAL Aesthetics combines plastic surgery with laser aesthetic procedures and injectables to ensure their clients attain the best possible results. Dr. Price and Dr. Mally focus on achieving subtle, natural results that make their patients look and feel decades younger. They blend their expertise in minimally invasive laser aesthetic procedures, injectables, anti-aging medicine and advanced surgical techniques to provide their patients with a uniquely customized treatment plan.
www.opalatlanta.com, 404.953.4023
Best Nonsurgical Facial Rejuvenation Practice, Seth A. Yellin, MD, FACS, Marietta Facial Plastic Surgery, Laser & Aesthetics Center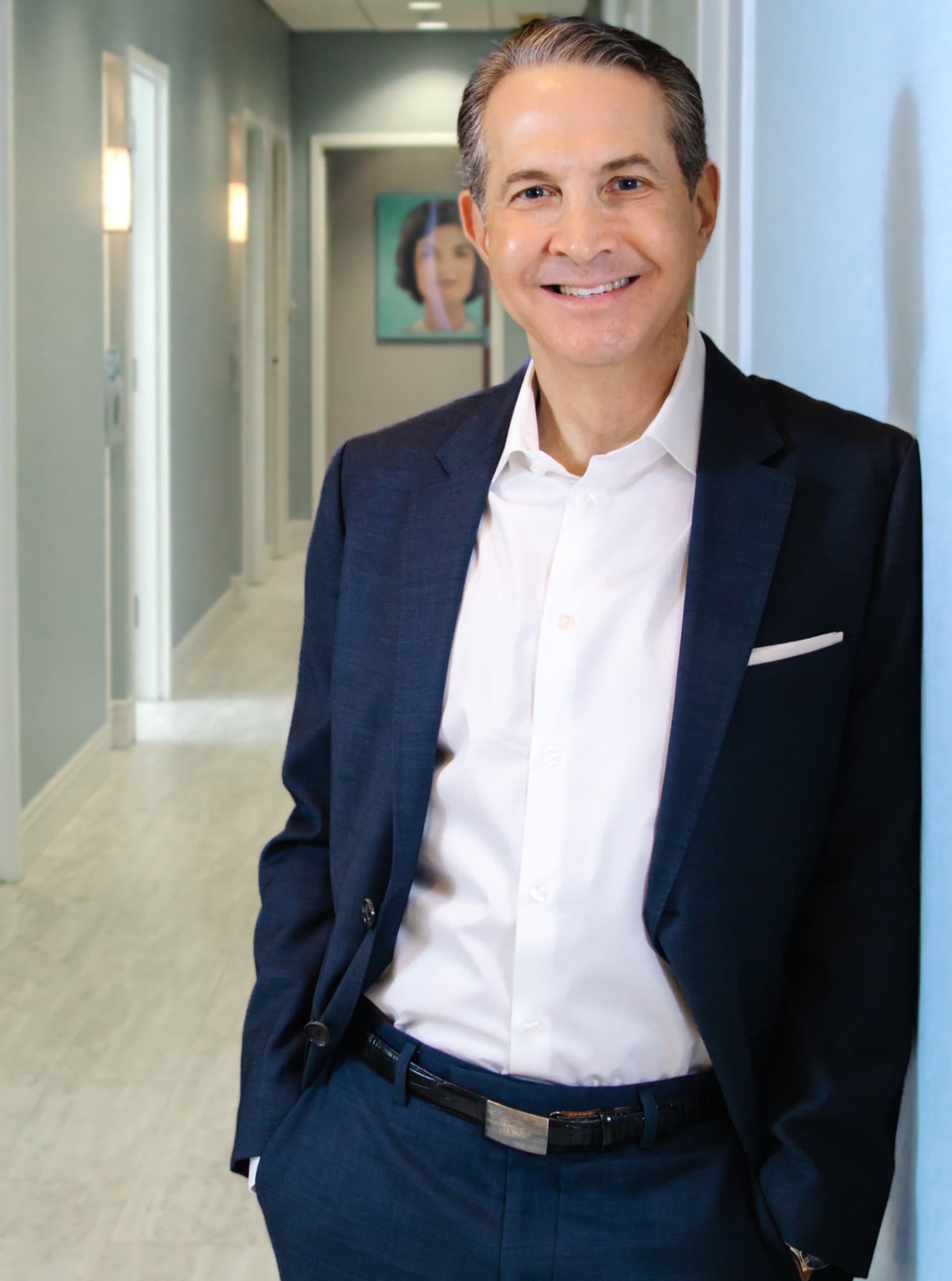 Seth A. Yellin, MD, FACS, is not only the founder and director of Marietta Facial Plastic Surgery, Laser & Aesthetics Center, but is also nationally renowned for his expertise in creating a natural look when volumizing the face with injectable fillers, and performing cosmetic as well as reconstructive facial plastic surgery. Having been in practice for more than 25 years, Dr. Yellin has treated thousands of patients with the goal of making each and every one happy.
www.mariettafacialplastics.com, 770.425.7575
Best Nonsurgical Body Sculpting, Slim Studio Face & Body
Slim Studio Face & Body is known by Atlantans as the gold standard in Non-Invasive Body Sculpting. Transforming physiques utilizing EMSculpt NEO and CoolSculpting, these procedures build, tone and define muscle and reduce fat. The phenomenal staff at this award-winning facility exceeds clients' expectations with results achieved and concierge services provided. Slim Studio Face & Body has opened a luxurious new space at Andrews Square and has expanded its portfolio of services to include Botox and Fillers, offering Facial Enhancement services performed by their Master Injectors.
www.slimstudioatlanta.com, 404.410.7777
Best Botox Practice, Dermatology Center of Atlanta
Dermatology Center of Atlanta believes that everyone deserves happy, healthy skin. For over 20 years, board-certified providers have offered Atlantans the highest quality medical and surgical dermatological care with consistently outstanding natural-looking aesthetic results. The patient-centered practice has been recognized as a Top 500 Allergan practice, putting them in the top 1% of Botox, filler and CoolSculpting providers in the US.
www.dermatology-atlanta.com, 770.497.0699
Best Tanning Studio, Opulence Spray Tan
Voted Best Tanning Studio seven years in a row by Best Self Atlanta readers, Opulence Spray Tan has upped the standard for glowing skin. With a decade of experience and award-winning, all-natural formulas, Opulence's dedicated team prides itself on helping clients look and feel amazing in their own skin. Whether it's a Rosewater Gradual Tanning Mist or a hydrating body oil, their collection helps your tan look flawless and authentically you. You'll leave feeling healthy, confident and beautiful!
www.opulencespraytan.com, 770.212.3935
Best Male Enhancement Practice, Prometheus by Dr. Malik
Prometheus is a patented, safe, permanent nonsurgical penis enlargement procedure. Over 15,000 treatments have been performed, making this the choice for men who desire maximum sexual confidence. Imagine arriving at noon and, within two hours, leaving with a more impressive you. A double board-certified physician with over 15 years of experience and 500 five-star reviews, Dr. Malik emphasizes three areas that matter most to his clients: discretion, results and customer service.
prometheusxl.com, 888.365.1333
---
Best Cosmetic Dermatology Practice – Dermatology & Surgery Specialists of North Atlanta (DESSNA)
Best Cryotherapy Studio – Ice Box Cryotherapy/Buckhead & Midtown
Best Teeth Whitening Practice – Royalty Whites
---
Best Atlanta Hair Removal Businesses
---
Best Laser Hair Removal, A New You Skin & Body Clinic
A family-owned med spa, A New You Skin & Body Clinic has been pampering customers throughout the Atlanta community for more than 20 years. The latest laser hair removal technology, coupled with advanced topical numbing creams, allows for pain-free treatments that work with all skin types. A New You's experienced laser technicians are licensed through the Georgia Medical Board and are masters in their field. Evening and weekend appointments are readily available to meet your needs and help you take that step toward a new you.
www.anewyouclinic.com, 678.739.0040
Best Waxing, Sweet Peach Wax & Sugaring Studio
If there's one place that makes hair removal a pleasant experience, it's Sweet Peach. Brazilian-born Raquel Souza brought the ancient art of sugaring hair removal to Atlanta with this beauty brand. The bright and modern studio is always peachy clean and whether it's your first time or you're a loyal regular, the estheticians will put you at ease. Check out one of their six Metro Atlanta locations in Brookhaven, Buckhead, Vinings, Sandy Springs, Johns Creek and Virginia Highlands.
www.sweetpeachwax.com, 404.842.1788
---
Best Atlanta Wellness Businesses
---
Best Day Spa, Natural Body Spa & Shop
Relax and recharge at Natural Body Spa & Shop where spa luxury meets wellness. Founded in 1989, this nurturing day spa is a pioneer in the wellness industry. Their team strives to provide the highest quality services in the most inviting environments. Clients can select from a wide range of award-winning services including massage, facials and advanced aesthetics including medical spa services in many locations in addition to a broad range of skin and body care products offered at retail. Be sure to visit their eight locations throughout metro Atlanta and two in Chattanooga, Tennessee. www.naturalbody.com
Best Regenerative Medicine Practice, Atlanta Innovative Medicine
At Atlanta Innovative Medicine, the team of dedicated providers truly love working with one another and helping patients thrive. Atlanta Innovative Medicine offers the best that regenerative medicine has to offer in a beautiful office located in Alpharetta. If you are looking for a nonsurgical approach to make your joints a little younger or perhaps your skin a little more youthful, there are many options to try, from stem cell treatments to Prolozone, PRP and IVs.
www.atlantamedicine.com, 770.416.9995
Best Infrared Sauna Studio, Salt n' Sauna Wellness
Salt n' Sauna Wellness blossomed from owner Kim Swords' inspiring journey to recovery from a life-threatening struggle with autoimmune diseases. Her passionate mission to help with healing and maintaining health for longevity created a one-stop shop for complete body detox with Infrared Sauna, Halotherapy (salt therapy) and Reflexology. Their customizable studio allows clients to feel refreshed and rejuvenated with every visit.
www.saltnsauna.com, 678.580.2501
Best Benefits & Wellness Company – Synergy Benefits & Wellness
Best Health Food Store – Nuts n Berries
Best Healthy Market – The Savory Gourmet Market
Best Supplement Store – Good Nutrition
---
Best Atlanta Plastic Surgeons
---
Best Plastic Surgery Center for Facial Plastic Surgery, Atlanta Face & Body
Dr. Elizabeth Whitaker of Atlanta Face & Body is a double board-certified facial plastic surgeon widely sought after for her vast anti-aging surgical expertise and for employing the newest advancements in surgical facial rejuvenation. Known as the Queen of Faces by many of her patients, Dr. Elizabeth has performed thousands of facelifts—focusing on natural-looking results to help her patients look their personal best. In a national survey of her peers, she was recognized as one of America's Top Plastic Surgeons.
www.atlantafaceandbody.com, 678.888.3223
Best Plastic Surgery Center for Breasts, Luna Plastic Surgery
Patients at Luna Plastic Surgery feel at ease in the care of its physician leader, Dr. Patricia Yugueros. Trained at the Mayo Clinic in Rochester, MN, Dr. Yugueros is a board-certified plastic surgeon who has won five consecutive plastic surgery awards from Best Self Atlanta readers. The English- and Spanish-speaking doctor, who is also the chief of plastic surgery at Emory Johns Creek Hospital, is known for her compassionate demeanor and revered for her achievements.
lunaplasticsurgery.com, 678.892.7820
Best Plastic Surgery Center for the Tummy/Midsection, The Swan Center for Plastic Surgery
The board-certified doctors at The Swan Center for Plastic Surgery are well known as the best in their field. Their dedication to high-quality care has resulted in a positive experience for thousands of happy patients, from the very first consult to the final follow-up. By focusing solely on cosmetic medicine in their private office and JCAHO-accredited operating suite, The Swan Center consistently provides top-notch care and beautiful aesthetic results.
www.swancenteratlanta.com, 770.667.0904
Best Plastic Surgery Center for the Nose – Maloney Center for Facial Plastic Surgery
Best Plastic Surgery Center for Eyes – Robinson Facial Plastic Surgery
---
Best Atlanta Healthcare Providers
---
Best Atlanta Dentists
---
Best Cosmetic Dentistry Practice, Atlanta Smiles
Dr. Dina Giesler built her Buckhead practice by personal referrals 24 years ago. Today, her commitment to excellence continues to shine at Atlanta Smiles, where she has partnered with Dr. Marianna Kovitch to offer comprehensive care in general and aesthetic dentistry. With over 50 years of combined experience and hundreds of continuing education credits under their belts, these highly credentialed dentists take a conservative approach to achieve natural and beautiful results, providing concierge-level private service in a stress-free environment.
www.atlantasmiles.com, 404.262.7733
Best Pediatric Dentistry, Nia Pediatric Dentistry & Orthodontics
With thriving locations in East Cobb and Canton that feature extended business hours for your convenience, Nia Pediatric Dentistry & Orthodontics makes dental visits a pleasant experience for the families. The office's board-certified pediatric dentists have extensive training in growth and development, special healthcare needs, laser dentistry and orthodontic treatment. The team has more than 20 years of combined experience and focuses on creating a safe, warm and fun environment for patients and their families.
www.niadentistry.com, 770.479.9999
Best Orthodontics Practice – Braces Braces
---
Best Internal Medicine Practices
---
Best Allergy & Asthma Treatment Practice, Chacko Allergy, Asthma and Sinus Center
Chacko Allergy, Asthma and Sinus Center is Georgia's leader in adult and pediatric allergy and immunology services. Dr. Thomas Chacko and his team are committed to delivering the best solutions with an individualized approach. You can count on being treated like family at Chacko Allergy. On each visit, you'll meet with the same doctor and receive individualized recommendations and solutions. Dr. Chacko uses the latest interventions to treat peanut and other food allergies in infants and to improve the lives of patients of all ages.
www.atlantaallergydoctor.com, 678.668.4688
Best Eye Care Practice, Georgia Eye Partners
Georgia Eye Partners is a group practice of ophthalmologists and optometrists dedicated to providing patients in metro Atlanta and north Georgia with the highest-quality medical and surgical specialty eye care. Patients can expect a wide range of services, from comprehensive eye exams to complex specialty surgical care, including cataract surgery, glaucoma surgery, laser vision correction and blepharoplasty. The skilled team also offers a variety of cosmetic services, including fractional laser resurfacing, Botox and facial fillers.
www.gaeyepartners.com, 404.531.9988
Best Medical Weight Loss, Medical Weight Loss by Healthogenics
Medical Weight Loss by Healthogenics offers guaranteed weight loss results to help you lose weight and improve your health. Are you struggling with excess weight, fatigue, low mood and low energy? During your consultation, the team at Healthogenics will perform a metabolic body scan and review your medical needs and integrate functional medicine weight loss lab testing. This information allows the team to custom-design a program just for you. Medical Weight Loss by Healthogenics has everything you need to be successful, including appetite suppressants, energy boosters, and a wide variety of food options and education tools to help you lose weight and keep it off long-term.
www.mdwls.com, 678.928.9212
Best Back and Spine Care Practice, Resurgens Spine Center
Resurgens Spine Center has been providing expert spine care in metro Atlanta since 1999. With a dedicated team of 24 board-certified physicians and the convenience of 24 metro area locations, Resurgens Spine Center offers nonsurgical and surgical treatment options to address the full scope of neck and back issues, from herniated discs to sciatica and more. Resurgens Spine Center consistently wins top-place accolades, including Best Self Atlanta's top spine center for six consecutive years.
www.resurgensspine.com, 404.847.9999
Best Urology Practice, Scott D. Miller, MD, MBA, Wellstar Urology
A men's health advocate, Dr. Scott Miller believes patients should be informed and involved in their care. He has one of the largest, most diverse experiences in laparoscopic and robotic urology in the Southeast. Dr. Miller has been helping patients fight prostate cancer since he became a physician.
www.scottdmillermd.com, 470.956.4230
Best Podiatry Practice, Southern Foot and Ankle Institute
For over 17 years, Brian Harley, DPM has been Atlanta's go-to guy for foot and ankle trauma and sports injuries. A double board-certified physician, Dr. Harley is the chief of podiatry at Northside Hospital Forsyth and an expert in foot and ankle reconstructive surgery. Southern Foot and Ankle Institute utilizes the latest minimally-invasive approaches and plastic surgery techniques to help you put your best foot forward during your recovery. Plus, with two new offices just 30 minutes outside of Atlanta, getting the care you need is easier than ever.
www.southernfootandankleinst.com, 770.755.5749
Best Audiology Practice – North Georgia Audiology & Hearing Aid Center
Best Arthritis Treatment Practice –  Atlanta Bone and Joint Specialists
Best Breast Cancer Treatment Center – Northside Hospital
Best Breast Cancer Rehabilitation Center – Center for Breast Care / Emory Health Care
Best Gastroenterology Practice – GI Specialists of Georgia
---
Best Family Physicians
---
Best Primary Care Practice, Howard S. Yager, MD—Yager Family Medicine
Dr. Yager and his staff believe in the benefits of developing relationships with patients in order to collaborate with them to achieve better health. His personalized approach means you and your loved ones will receive continuous, high-quality care at every stage of life.
404.261.1165
Best Pediatrician, LifeHope Pediatric Center – Michael Papciak, MD
Dr. Michael Papciak has cared for his patients in North Atlanta for more than 30 years. Specializing in child, adolescent, and young adult medicine, Dr. Papciak is a board-certified pediatrician and former chief of pediatrics for Scottish Rite Children's Hospital. Utilizing his impressive background, Dr. Papciak offers top-tier care as a newborn specialist with clinical interests in child development, special needs children, young adults and children with autistic spectrum disorders.
www.lifehopepediatrics.com, 770.755.5719
---
Best Alternative Health and Wellness Practices
---
Best Integrative/Functional Medicine Practice, Medical Creations Integrative Medicine
As an integrative/functional medicine practice, Medical Creations Integrative Medicine is focused on truly unique diagnostic services and treatment plans. The practice combines ancient medicine techniques like Reiki with cutting-edge functional medicine protocols and biohacking devices like neurofeedback. However, their team is focused on connection and communication with patients as the most important healing tools.
www.mcimatlanta.com, 678.732.9065
Best Massage Therapy, Spa Sydell
Your experience starts when you begin to unwind in the serene environment. Slip into a comfy robe and slippers in the locker room, let your mind wander in the steam room or simply rest in the relaxation room. Highly experienced massage therapists offer personalized options from clothed stretching sessions to traditional Swedish, deep tissue, CBD, hot stone, couples or prenatal massages. New gift cards make the perfect gift for a sanctuary that will relieve stress, muscle tension and renew the body at any one of Spa Sydell's three locations.
www.spasydell.com, 404.255.7727
Best Chiropractic Care Practice, Vitality Family Chiropractic
For almost five years, Vitality Family Chiropractic has committed itself to helping East Cobb families improve their health and wellness through chiropractic services. Their team is highly specialized in pediatric and perinatal care, offering state-of-the-art chiropractic care while nurturing and empowering those they serve to live a lifetime of vitality.
www.lifetimeofvitality.com, 678.819.2556
Best Therapy/Counseling Practice – HEAL ATL Counseling & Wellness
---
Best Atlanta Fitness & Physical Therapy
---
Best Athletic Clubs and Fitness Studios
---
Best All-Around Athletic/Fitness Club, Concourse Athletic Club:
Concourse Athletic Club, under new ownership, is Atlanta's premier athletic club. Nestled between the iconic King and Queen towers in Sandy Springs, the club features tennis, Pickleball, squash, Pilates, yoga, studio fitness, cycling, indoor/outdoor saline heated pools, and luxurious locker rooms with steam, sauna and hot tubs. With the professional staff and award-winning facilities, you will experience ultimate customer service.
www.concourseclub.com, 770.698.2000
Best Yoga Studio, Peach Out Power Yoga
Peach Out Power Yoga is honored to be selected as Best Yoga Studio. Their team takes immense pride in becoming East Cobb's "go-to" space for yoga in four short years. Top-notch instructors, great ambassadors and amazing clients encompass this community's greatest assets along with the welcoming atmosphere. From Slow Flow to Candlelight Yin to Hot Power, there is something for everyone at The Peach no matter their experience level!
www.peachoutpoweryoga.com, 470.299.5256
Best Boutique Fitness Studio, Third Eye Tribe
Third Eye Tribe is a Lagree Fitness studio in Buckhead carrying the newest M3K+ Megaformers. Their patented workout effectively combines all five elements of physical fitness into not just one session, but each movement—challenging your strength, endurance, cardio and flexibility, and improving your body composition. Their mission stems from a holistic approach to a balanced lifestyle—body, mind and spirit.
www.thirdeyetribe.com, 404.637.5842
Best Personal Training Facility – Sparkle Wellness & Fitness
Best Cross-Training Facility – Catalyst Fitness
Best HIIT Facility – Barry's Bootcamp Atlanta
---
Best Physiotherapy Businesses
---
Best Stretch Studio, Kika Stretch Studios Vinings
Revive your body and ease your mind with the team at Kika Stretch Studios Vinings. The Kika Method is meant for anyone who wants to move and feel the way you were naturally designed to. Through one-on-one gentle assisted stretching, highly skilled coaches use a dancer's approach to stretching, helping you say goodbye to unnecessary muscle pain, tension and fatigue.
www.kikastretchstudios.com, 678.293.4895
Best Physical Therapy Center, NeuroKinetix – A LifeHope Company
Bronson Walters has been a proud pillar of the community for over 19 years providing sport-specific strength training, conditioning, rehabilitation and hands-on recovery. Walters and his team focus on correcting muscular imbalances through their extensive anatomy and sports medicine knowledge. Over the years, NeuroKinetix has helped Atlantans get back on their feet with expert rehabilitation for various soft-tissue injuries and health-related conditions, including car accidents and sports injuries.
www.lifehope-neurokinetix.com, 678.856.1700
Best Pilates Studio, Stability Pilates & Physical Therapy
Here, small class sizes make all the difference as attendees receive individualized attention from Pilates instructors, who are often physical therapists. All staff has advanced training and credentials and provide hands-on correction and cueing. Stability offers physical therapy sessions, a selection of group classes, and private sessions that are designed to complement busy schedules. Each session promises to be fun, challenging and never the same.
www.stabilityatlanta.com, 404.303.9153
---
Best Atlanta Childcare, Senior Care and Pet Care
---
Best Senior Living Community
---
Best Assisted Living Community, Somerby Sandy Springs
Somerby stands apart from other senior living communities thanks to its luxurious style, first-class amenities and its diverse community where every new resident is welcomed in like an old friend. Primarily Independent Living, Somerby also offers Assisted Living and Memory Care so residents may age in place. Residents, families and staff come together to create a wonderful place to live and thrive! From water aerobics to art shows and elegant dining to socials, you'll find residents making new friends and families making new memories with their loved ones.
www.bridgeseniorliving.com, 770.802.8478
---
Best Pet and Childcare 
---
Best Pet Day Care, Rex and Roxy's Buckhead
For 15 years, Rex and Roxy's has been offering daycare, boarding and grooming services to Atlanta's pups. Their facility is open play, so each pup gets plenty of exercise while socializing with other furry friends in a safe, supervised setting. Boarding services are available anytime, and grooming services are available Monday-Saturday with free daycare offered for all grooming pups. Their motto is: "We are your home, while you're away from home."
www.rexandroxysbuckhead.com, 404.816.410
Best Childcare Facility, Akers Academy
Akers Academy is a family-oriented preschool that has served the community for over 20 years. Dedicated teachers (some of who have been with Akers for over 18 years) and an experienced management team strive daily to build lasting relationships with children and their families. The academy's commitment to strong parent-teacher partnerships helps families fully trust Akers with their child's care and results in a safe, happy environment for each child. Be sure to stop by Akers Academy's Quality Rated and NECPA-accredited locations in Alpharetta and Cumming for a private tour and to learn more.
www.akersacademy.com, Alpharetta, 770.889.0788; Cumming, 770.888.4788
Best School for Learning Differences, GRACEPOINT School
GRACEPOINT, a private, Christian school, celebrates ten years of serving dyslexic students in grades first through eighth. Since opening its doors in 2012, GRACEPOINT has restored hope to over 230 dyslexic learners by identifying its students' strengths while remediating their academic weaknesses. GRACEPOINT understands that dyslexia is not a disability but a learning difference and views dyslexia as a gift to embrace and celebrate. GRACEPOINT provides an explicit, systematic and multisensory approach to learning woven into all subject areas. Once remediated, students transition to traditional public and private schools.
www.gracepointschool.org, 678.709.6634
Best Private School, Mount Pisgah Christian School
Mount Pisgah Christian School has been recognized as one of Atlanta's best private, independent school options, driven by its combined spiritual, academic, athletic and arts programs delivered with excellence. Mount Pisgah's purposeful education prepares students to be critical thinkers, ready to succeed in an increasingly complex world. This school is a place where students encounter foundational truth and experience God's love and grace in the classroom, on the field and beyond.
www.mountpisgahschool.org, 678.336.3400
Best After-School Program, Helping Others Promoting Empowerment (H.O.P.E.) to New Heights, Inc. – H.O.P.E. Club
Helping Others Promoting Empowerment (H.O.P.E.) to New Heights, Incorporated's mission is to empower and change the lives of youth and families by providing a safe, positive and engaging environment and programs that prepare, encourage and inspire them. H.O.P.E. to New Heights, Inc., H.O.P.E. Club provides educational enrichment to students in second through eighth grade. Students receive educational support, homework assistance and enrichment services in math and reading, STEAM activities, character development, socialization and recreation activities.
www.newheightsga.com, 770.460.0970 x206
Best Vet Clinic – Animal Wellness Clinic Milton
---
Best Atlanta Restaurants and Adventures
---
Best Catering, Proof of the Pudding
Proof of the Pudding has been Atlanta's premier full-service caterer for over 40 years. The dedicated staff prides itself on achieving superior customer satisfaction through innovative culinary experiences and exceptional service. Whether it's a themed gumbo bento box or edible garden station, every event is client-tailored so you can stress less and focus on savoring every moment.
www.proofpudding.com, 404.892.2359
Best Winery, Wolf Mountain Vineyards & Winery
Located in the heart of Georgia's wine country within the newly awarded Dahlonega Plateau AVA, Wolf Mountain has established itself as a leader in fine wine production on the East Coast. Their philosophy of wine making is European in style, blending varietals to achieve more unique and complex wines. To date, Wolf Mountain has been awarded over 300 medals in major California wine competitions, including Best in Show for its Blanc de Blancs Brut sparkling wine, as well as multiple Best in Class and Double Gold Medals.
www.wmvwine.com, 706.867.9862
Best Farm to Table Restaurant, Milton's Cuisine & Cocktails
Milton's Cuisine & Cocktails is nestled in a restored 155-year-old farmhouse located in the historic district of Crabapple. The charming North Fulton restaurant serves contemporary Southern cuisine that utilizes fresh, local ingredients, many of which come from the restaurant's on-site garden called Milton's Acre. Executive chef Derek Dollar showcases his regionally inspired comfort food with bold, modern flavors and hosts curated garden dinners throughout the year to highlight seasonal produce harvested from the garden.
www.miltonscuisine.com, 770.817.0161
Best Brewery – Eventide Brewing
Best Event for Giving Back – Breakfast with our Bravest
Best CBD Store – Your CBD Store – Buckhead
Best Boutique – Pineapple Porch Boutique
Best Cooking Classes – Healthy Eating 101
Best Craft Cocktails Place – Distillery of Modern Art
Best Cycling Store – Cycology Bike Shop
Best Day Trip Destination – Blue Ridge
Best Family Fun – Georgia Aquarium
Best Independent Bookstore – Phoenix & Dragon
Best Museum – Fernbank Museum of Natural History
Best Outdoor Dining – Two Urban Licks
Best Pet-Friendly Bar/Restaurant – Red's Beer Garden
Best Restaurant with Live Music – Roaring Social
Best Team Building Program – Team Building with Taste
Best Wellness Retreat – Portal (Serenbe)
Best Weekend Getaway – Barnsley Resort
---
Best Atlanta Personal Services
---
Best Financial Planning Services, Financial Innovations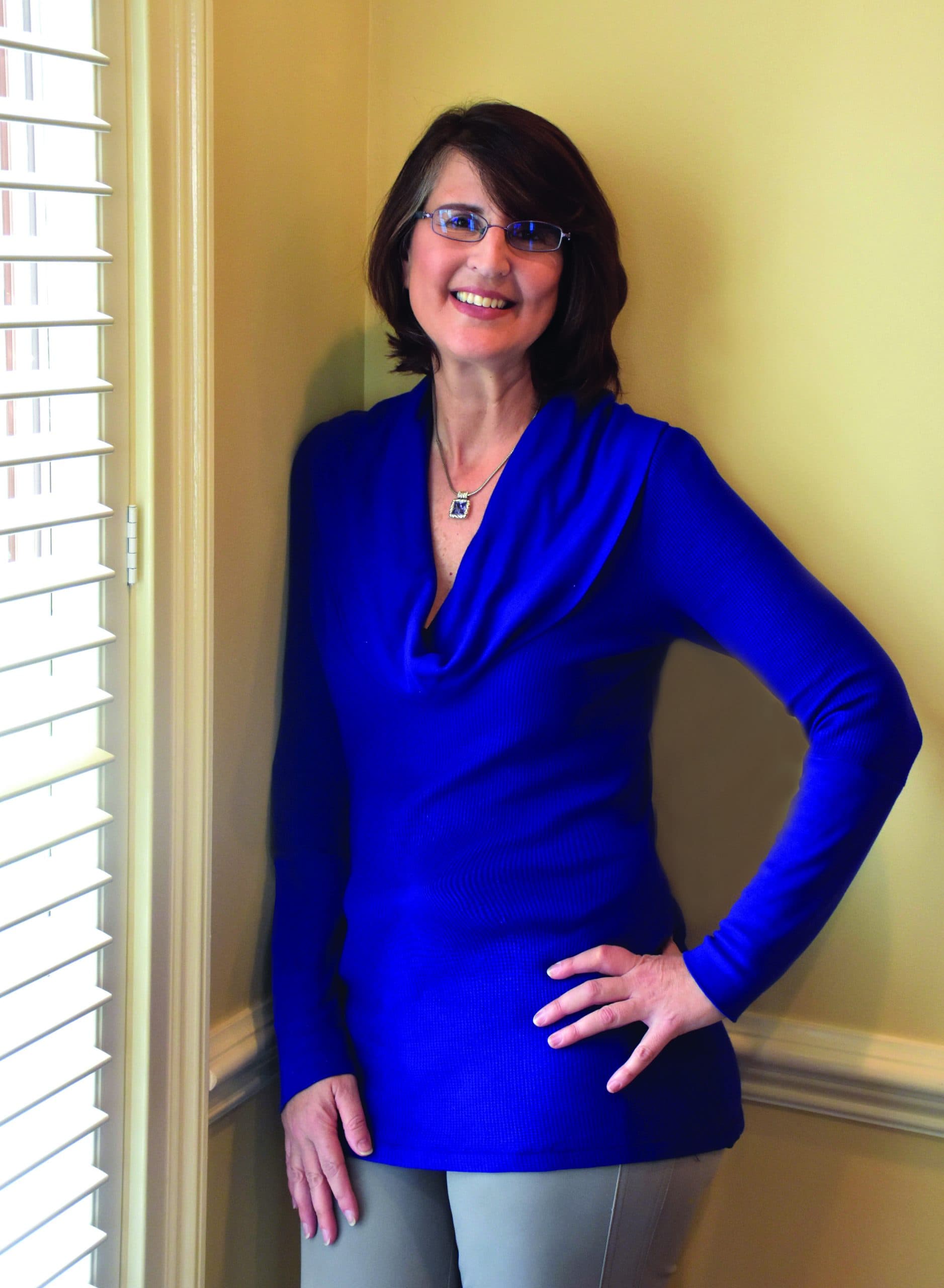 As a woman-owned, fee-based financial planning and wealth management firm, Financial Innovations' mission is to help clients develop a financial road map to assist them in reaching their financial goals. The advisors at Financial Innovations combined hold the following designations: JDs, CPAs, a CFP, a CFF, a PFS and an MBA.
www.financialinnovations.biz, 404.458.0065
Best Divorce Attorney, Atlanta Divorce Law Group
Atlanta Divorce Law Group (ADLG) was founded in 2016 with the mission of helping clients make informed and empowered life decisions that lead to a life without regret; what the firm calls Happily Ever After Divorce®. The firm prides itself in helping clients make decisions based on their own values and priorities; and sometimes that involves guiding the client to discover what truly matters to them in times of conflict. With this purpose in mind, ADLG has created a process for divorce where the end goal is not just divorce, but to bring clarity, peace and security to their clients' lives.
www.atlantadivorcelawgroup.com, 678.203.9893
Best Dating/Matchmaking Service – Single Atlanta