Meet the Best of 2020 Winners and Snag Special Savings
You Voted! Now it's time to meet the businesses you chose as
Best of 2020!
NEW! Click here for special savings from this year's winners.
Best All-Around Med Spa
LUX Med Spa
LUX Med Spa enjoys a reputation for providing a range of aesthetic services in an environment that's both warm and professional. Double board-certified plastic surgeon Dr. Alan N. Larsen of Buckhead Plastic Surgery is the med spa's medical director, supervising a team that includes licensed aestheticians, a highly qualified nurse injector and cosmetic skincare specialists. Click here for special savings from LUX Med Spa.
Details: www.luxmedspa.com, 404.465.1234
Best All-Around Athletic Club
Concourse Athletic Club
Concourse Athletic Club is a leader in full-service athletic and fitness clubs in the Atlanta area. It sits adjacent to the iconic King and Queen buildings in Sandy Springs and boasts 86,000-square-feet of upscale amenities. Along with heated indoor and outdoor saline pools, Concourse has seven outdoor clay tennis courts, a full basketball court, four squash courts, a cycle studio, two group exercise studios, a hair salon, bar and restaurant, and a pro shop. Click here for special savings from Concourse Athletic Club.
Details: www.concourseclub.com, 770.698.2000
Best Place for Nonsurgical Facial Rejuvenation
Institut' DERMed
Institut' DERMed Clinical Skincare Founder and Master Esthetician Lyn Ross created the product formulations and facial treatments that have earned the trust of the Atlanta community for 31 years. The DERMed Difference is the combination of the staff's aesthetic knowledge, their many years of experience and superior client care standards. They are honored to add the Best of 2020 for Nonsurgical Facial Rejuvenation to their many awards. Click here for special savings from Institut' DERMed.
Details: www.idermed.com, 404.261.5199
Best Place for Men's Hair Restoration
Anderson Center for Hair
Anderson Center for Hair, an internationally recognized leader in the hair restoration field, provides solutions for those suffering from hair loss with a dedicated team boasting over 150 years of experience.  Men and women receive surgical and nonsurgical treatments, natural results and unparalleled patient care to ensure complete peace of mind at their state-of-the-art offices in Atlanta and Alpharetta. Dr. Ken Anderson also trains physicians from around the world in hair restoration
surgery. Click here for special savings from Anderson Center for Hair.
Details: www.atlantahairsurgeon.com, 404.256.4247
Best Day Spa
Spa Sydell Integrative Aesthetics
Spa Sydell has been passionate about helping Atlantans become the best version of themselves for over 35 years. Whether providing a stress-relieving escape or a skin and body transformation, Spa Sydell gives every client the personal care they deserve. Led by visionary experts, they have an unstoppable desire to provide the latest and most effective treatments and products. Their friendly and knowledgeable staff is dedicated to providing expert advice along with excellent service. Click here for special savings from Spa Sydell Integrative Aesthetics.
Details: www.spasydell.com, 404.255.7727
Best Urology Practice
Dr. Scott D. Miller, Wellstar Health System
With Dr.Miller's more than 20 years of experience and expertise in robotic and laparoscopic surgery added to the trusted Wellstar family, patients receive the best quality of care and service through advanced techniques and proactive treatment plans.
Details: www.scottdmillermd.com; 470.956.4230
Best General/Family Dental Practice
Atlanta Smiles
Dr. Dina Giesler built her Buckhead practice by personal referrals 21 years ago. Today, her commitment to excellence continues to shine at Atlanta Smiles, where she has partnered with Dr. Marianna Kovitch to offer comprehensive care in general and aesthetic dentistry. With over 50 years of combined experience and hundreds of continuing education credits under their belts, these highly credentialed dentists take a conservative approach to achieve natural and beautiful results, providing concierge-level private service in a stress-free environment.
Details: www.atlantasmiles.com, 404.262.7733
Best Small/Medium Fitness Studio
AKT Perimeter
AKT Perimeter exists to help people have more fun. AKT is a unique combination of toning, interval, circuit and dance-based workouts, with new original programming, created every three weeks to achieve greater health and fitness. The collected set of attributes around AKT—the range of modalities, the constantly evolving class experience, the deeper sense of connection to a community—ensures consistent, measured growth and success over your lifetime. It's a blast too! Click here for special savings from AKT Perimeter.
Details: www.theakt.com/location/sandy-springs; 770.852.0958
Best Allergy & Asthma Treatment Practice
Center for Allergy and Asthma of Georgia
Center for Allergy and Asthma of Georgia is an award-winning allergy practice with 10 locations throughout metro Atlanta. They offer state-of-the-art care and treat all forms of allergies, including nasal allergies, sinus problems, asthma, allergic skin, food allergies, conditions including hives and eczema, and other allergic conditions, such as cough. They offer same- or next-day appointments to new and established patients to get them well and help keep them free of allergies and related
problems.
Details: www.caageorgia.com, 770.459.0620
Best Childcare
Primrose School of Sandy Springs South
Primrose School of Sandy Springs South, winner of Best Childcare in Sandy Springs four years running, is a Cognia-accredited early education school that has served infants through kindergarten and after- schoolers for the last five years. Owner Raneet Khurana believes that with their Balanced Learning® approach, which integrates science, technology, engineering, art and math (STEAM) throughout the day to make learning fun, they help children reach their full potential by nurturing curiosity, confidence, creativity and compassion. Click here for special savings from Primrose of Sandy Springs South.
Details: www.primrosesandyspringssouth.com, 470.685.1281
Best Hormone Therapy Center
Vital Living Healthcare
Paul E. Cox MD, MS, is Atlanta's hormone whisperer. He knows that optimal hormone balance can change your life because he has personally experienced the transformation for himself and now makes it his goal for every patient. He understands that one size does not fit all when it comes to you and your hormones. If you are looking for an intelligent, patient-centered and science-based approach to your hormonal therapies, call Dr. Cox at Vital Living Healthcare today. Click here for special savings from Vital Living Healthcare.
Details: www.paulcoxmd.com, 404.843.3636
Best Back and Spine Care Practice
Resurgens Spine Center
Resurgens Spine Center has been providing exceptional spine care in metro Atlanta since 1999. With a dedicated team of 22 board-certified physicians and the convenience of 24 metro area locations, Resurgens Spine Center offers nonsurgical and surgical treatment options to address the full scope of neck and back issues, from herniated discs to sciatica and more. Resurgens Spine Center consistently earns top place accolades, including Best Self Atlanta's top spine center for five consecutive years.
Details: www.resurgensspine.com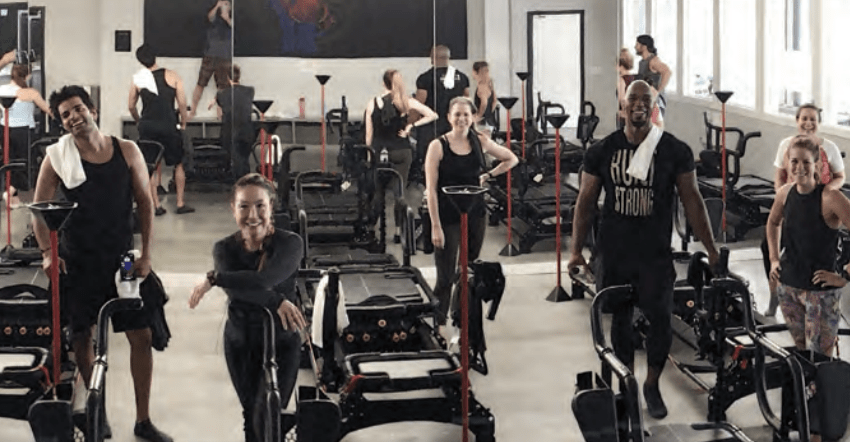 Best Boutique Fitness Studio
Third Eye Tribe
Third Eye Tribe is a Lagree Fitness studio in Buckhead carrying the newest M3K+ Megaformers. Their patented workout effectively combines all five elements of physical fitness into not just one session, but each movement—challenging your strength, endurance, cardio and flexibility, and improving your body composition. Their mission stems froma holistic approach to a balanced lifestyle—body, mind and spirit. Click here for special savings from Third Eye Tribe. 
Details: www.thirdeyetribe.com, 404.637.5842
Best Plastic Surgery Center for Facial Plastic Surgery
Atlanta Face & Body
Dr. Elizabeth Whitaker of Atlanta Face & Body is a double board-certified facial plastic surgeon widely sought after for her vast anti-aging surgical expertise and for employing the newest advancements in surgical facial rejuvenation. Known as the Queen of Faces by many of her patients, Dr. Elizabeth has performed thousands of facelifts—focusing on natural-looking results to help her patients look their personal best. In a national survey of her peers, she was recognized as one of America's Top Plastic Surgeons.
Details: www.atlantafaceandbody.com, 678.888.3223
Best Physical Therapy Center
BenchMark Physical Therapy
BenchMark Physical Therapy is Georgia's leading outpatient physical therapy provider with more than 160 clinics statewide. Their patient-centered approach, combined with proven, evidence-based treatment, leads to more positive outcomes for their patients. BenchMark offers patients convenient access to care, works with all major insurances and holds advanced certifications in many specialty areas.
Details: www.benchmarkpt.com, 1.866.518.0283
Best Juice Bar
Clean Juice-Sandy Springs
Clean Juice offers the incredibly unique experience of an entirely organic juice bar. As the only USDA-certified organic juice bar franchise, they are on a mission to inspire others to be healthy in body and strong in spirit. All of their produce is also CCOF Certified Organic, an extra step toward ensuring their menu offers the most nourishing ingredients possible. Products include acai bowls, juices, juice cleanses, smoothies, wraps, toasts, salads and now serving soups! Click here for special savings from Clean Juice.
Details: www.cleanjuice.com/locations/sandy-springs, 404.405.3230
Best Integrative/Functional Medicine Practice
Medical Creations Integrative Medicine
As an integrative/functional medicine practice, Medical Creations Integrative Medicine is focused on truly unique diagnostic services and treatment plans. The practice combines ancient medicine techniques like Reiki with cutting-edge functional medicine protocols and biohacking devices like neurofeedback. However, their team is focused on connection and communication with patients as the most important healing tools. Click here for special savings from Medical Creations Integrative Medicine.
Details: www.mcimatlanta.com, 678.732.9065
Best Hair Salon for Women
Bob Steele Salon
Bob Steele Salon was founded in 1979 and has five incredible locations throughout the metro Atlanta area. Their stylists have completed an extensive internship to further their education prior to being on the floor, which means you're getting the highest quality service with each visit! To further ensure safety, each location is equipped with a Synexis filtration system, which eliminates airborne threats while continuously sanitizing surfaces, keeping you and their team comfortable and
safe! Click here for special savings from Bob Steele. 
Details: www.bobsteele.com, 404.262.9499
Best Eye Care Practice
North Atlanta Eye Care
North Atlanta Eye Care, the office of Anisa B. Threlkeld, M.D., offers comprehensive eye care for teens and adults. They specialize in cataract surgery, glaucoma care and dry eye treatments. They strive to provide the highest standard of quality medical and surgical care with a compassionate, attentive and personalized approach. They are passionate about their work and consider it a privilege to be entrusted with the care of their patients.
Details: www.northatlantaeye.com, 404.631.6440
Best Urgent Care Facility
Piedmont Urgent Care by WellStreet
As a part of Georgia's premier urgent care group, Piedmont Urgent Care is redefining the urgent care experience with its unique approach to patient-focused service and commitment to high-quality care for the whole family.
Details: www.piedmonturgentcare.com 
Best Place for Natural-Looking Botox®
Dermatology Center of Atlanta
For the past 20 years, Dermatology Center of Atlanta has been providing the Atlanta community with superior medical, cosmetic and surgical dermatology services. Their board-certified dermatologists are highly sought-after for their natural-looking results and patients cherish the team's commitment to ensuring each treatment is safe, comfortable and precise. Click here for special savings from Dermatology Center of Atlanta.
Details: www.dermatology-atlanta.com, 770.497.0699
Best Plastic Surgery Center for the Tummy/Midsection
Buckhead Plastic Surgery
Buckhead Plastic Surgery is a boutique plastic surgery practice established more than 20 years ago by double board-certified plastic surgeon Dr. Alan N. Larsen. He has created a plastic surgery practice where patients feel as if they are part of a warm, friendly family. The small, intimate nature of the practice enables him and his team to provide you with truly personalized attention while also showcasing the expertise and world-class technical skills of Dr. Larsen. Click here for a special savings from Buckhead Plastic Surgery.
Details: www.buckheadplasticsurgery.com, 404.367.9005
Best Tanning Studio
Opulence Spray Tan
Voted Best Tanning Studio five years in a row, Opulence Spray Tan has upped the standard for glowing skin. With years of spray tanning experience and unparalleled service, they help clients look and feel amazing in their own skin. Their award-winning formulas are a healthy alternative to getting the bronzed look you've always dreamed of. Their technique, experience and attention to detail will ensure your glow is flawless. You'll leave feeling healthy, confident and beautiful! Click here for special savings from Opulence Spray Tan.
Details: www.opulencespraytan.com; 770.212.3935
Best Place for Women's Thinning Hair Treatment
Absolute Image Consulting
Absolute Image Consulting specializes in the art of nonsurgical hair replacement. They have created a comfortable, stress-free system that focuses on the client and their natural look and feel, all while at a fair price. With a combined 60 years of experience in the industry, Absolute Image Consulting has risen to the top as the first choice for Atlantans in noninvasive hair solutions. Click here for special savings from Absolute Image Consulting.
Details: www.absoluteimageconsulting.com; 770.642.6003
Best Cosmetic Dermatology Practice
Dermatology Specialists of Georgia
At Dermatology Specialists of Georgia/Aqua Medical Spa, you will find a full range of medical, surgical and cosmetic dermatology services in both their Marietta and Dunwoody offices. Clients have access to the most advanced medical technology, techniques and products to create and enhance their most beautiful skin at every age. Their team of licensed estheticians, supervised by board-certified dermatologists, offer complimentary consultations for your personalized skin care goals. Click here for special savings from Dermatology Specialists of Georgia. 
Details: www.mydermspecialists.com, 770.952.2100
Best Nail Salon
Sugarcoat
Locally owned and operated, Sugarcoat was established in 2010 with the vision of creating a clean, inviting and healthy beauty destination. On a mission to make a difference in the industry, they strive to provide the best environment for their team members and customers with clean air filtration technology, sterilization of implements and never reusing nail files, pumice stones or buffers. With each location, they are constantly looking for ways to improve and innovate beauty. Click here for special savings from Sugarcoat.
Details: www.sugarcoatbeauty.com, 404.999.8688
Best Plastic Surgery Center for Breasts
Luna Plastic Surgery
Patients at Luna Plastic Surgery feel at ease in the care of its physician leader, Dr. Patricia Yugueros. Trained by the Mayo Clinic School of Medicine, Dr. Yugueros is a double board-certified plastic surgeon who has won four consecutive plastic surgery awards from Best Self Atlanta readers. The English- and Spanish-speaking doctor, who is also the chief of plastic surgery at Emory Johns Creek Hospital, is known for her compassionate demeanor and revered for her achievements.
Details: www.lunaplasticsurgery.com, 678.892.7820
Best Microblading Studio
Luiza Brows at Vinings Surgery Center
Luiza Focas is a permanent makeup specialist certified by the PhiBrows Academy and AcademyS. At Vinings Surgery Center, Luiza is devoted to providing natural-looking permanent makeup services with the most advanced techniques, selecting only the best products and pigments. A perfectionist and detail-oriented, she works extensively with clients to determine the perfect combination of details that will harmonize with their natural features. Schedule your free consultation today.
Details: www.luizabrows.com, 404.747.1774
Best Dermatology Practice
Dermatology Affiliates
The team at Dermatology Affiliates is committed to delivering superior care for all patients' skin concerns from skin  cancer, psoriasis, eczema and rashes to acne, aging skin and more. With over 75 years of combined experience, their doctors and physician assistants bring a wealth of knowledge and expertise to their patients. Let them help you achieve healthy, beautiful skin. Click here for special savings from Dermatology Affiliates.
Details: www.dermatologyaffiliates.com, 404.816.7900
Best Winery
Wolf Mountain Vineyards & Winery
Located in the heart of Georgia's wine country within the newly awarded Dahlonega Plateau AVA, Wolf Mountain has established itself as a leader in fine wine production on the East Coast. Their philosophy of wine making is European in style, blending varietals to achieve more unique and complex wines. To date, Wolf Mountain has been awarded over 300 medals in major California wine competitions including multiple Best in Class and Double Gold Medals.
Details: www.wmvwine.com, 706.867.9862
Best Place for Pet Grooming
Rex and Roxy's Buckhead
For 15 years, Rex and Roxy's has been offering day care, boarding and grooming services to Atlanta's pups. Their facility is open play, so each pup gets plenty of exercise while socializing with other furry friends in a safe, supervised setting. Boarding services are available anytime, and grooming services are available Tuesday-Saturday with free day care offered for all grooming pups. Their motto is: "We are your home, while you're away from home."Click here for special savings from Rex & Roxy's Buckhead.
Details: www.rexandroxysbuckhead.com; 404.816.4100
Best Joint Care/Replacement Practice
Peachtree Orthopedics
Since 1965, Peachtree Orthopedics has been a leading provider of comprehensive operative and nonoperative musculoskeletal care to the residents of Georgia and the Southeast. They offer eight locations, as well as seven physical rehabilitation locations, two surgical centers and three MRI facilities. With a team of 34 fellowship-trained physicians, Peachtree Orthopedics provides highly specialized orthopedic care using the latest in cutting-edge technology.
Details: www.peachtreeorthopedics.com, 404.355.0743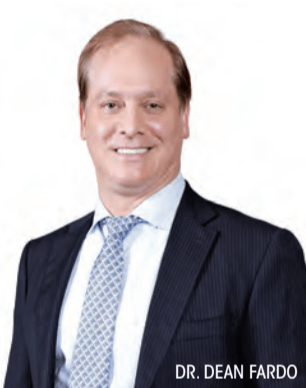 Best Plastic Surgery Center for the Nose
The Swan Center for Plastic Surgery
Dr. Dean Fardo, Dr. Joseph Bauer, Dr. Cristen Catignani and the staff at The Swan Center are committed to helping patients. Their practice strives to provide a positive patient experience, from the very first consult up to the final follow-up. By focusing solely on cosmetic medicine, they are able to concentrate on providing top-notch care and beautiful results.
Details: www.swancenteratlanta.com; 770.667.0904
Best Place for Nonsurgical Body Sculpting
Slim Studio
Slim Studio is Atlanta's gold standard for noninvasive body sculpting. Slim Studio is now Atlanta's first and only provider of EMSCULPT NEO®, the revolutionary new technology that combines High-Intensity Focused Electromagnetic energy (HIFEM) with Radio Frequency (RF) to build muscle and reduce fat. Slim Studio also offers CoolSculpting® for noninvasive fat reduction. Their phenomenal staff exceeds clients' expectations with the results achieved and the concierge service provided.
Details: www.slimstudioatlanta.com, 404.410.7777
Best Orthodontics Practice
Georgia School of Orthodontics
At Georgia School of Orthodontics, your health and safety are their top priorities with enhanced protocols, sanitization and virtual consultations. With state-of-the-art practices in Atlanta and Duluth, their team is committed to providing you with the highest quality treatment, braces and Invisalign®. By using advanced technology, they are able to provide orthodontic care at an average of 40% less than private practice care. Click here for special savings from Georgia School of Orthodontics.
Details: www.bracestoday.com, 770.351.7737
Best Cooking Classes for the Everyday Chef
The Cooking School at Irwin Street
The Cooking School at Irwin Street understands the power of food, bringing joy and laughter to the cooking experience and turning novices into pros by sharing professional methods for making great food at home. Whether it's team-building, family night, an anniversary or a birthday, any special occasion can be celebrated with delicious food. Virtual and in-person classes available. Click here for special savings from Irwin Street.
Details: www.irwinstreetcooks.com, 404.889.6568
Best Museum/Exhibit
Tellus Science Museum
Tellus Science Museum is a world-class 120,000-square-foot museum located in Cartersville, just off I-75 at exit 293. The Smithsonian Affiliate museum features four main galleries: the Weinman Mineral Gallery, the Fossil Gallery, Science in Motion and the Collins Family My Big Backyard. A 120-seat digital planetarium and an observatory with a state-of-the-art, 20-inch telescope are also located at Tellus. Click here for special savings from Tellus Science Museum.
Details: www.tellusmuseum.org, 770.606.5700
Best Place for Teeth Whitening
Maple Drive Dentistry
Dr. Louisa Berman has been changing lives by transforming smiles for over 25 years. She is a Prosthodontist—a cosmetic specialist in custom smile makeovers to whiten and enhance your smile. Her practiceoffers complimentary smile analysis appointments to find out which ways may best whiten your smile: custom veneers, crowns or one of their seven options of whitening treatments. Dr. Berman will help you choose the best treatment to achieve your whitest smile. Click here for special savings from Maple Drive Dentistry.
Details: www.mapledrivedentistry.com, 404.237.0497
Best Place for Permanent Makeup
Janet Wix, CPCP
As one of Atlanta's leading certified permanent cosmetic professionals, Janet Wix, CPCP, is a gifted master artist with a natural eye for beauty who has performed over 11,200 procedures since 2005. She collaborates with every client to achieve optimal results in hyper-realistic microbladed brows, eyeliner, 3D areola restoration, and Aquarelle lip color and tattoo. She works in Dallas and Marietta, as well as with Dr. Particia Yugueros of Luna Plastic Surgery at her Johns Creek location. Click here for special savings from Janet Wix, CPCP.
Details: www.janetwix.com, 404.933.8140
Best Audiology Practice
Peachtree Hearing
Helmed by Dr. Melissa Wikoff, this family-owned audiology practice is coveted for its range of services— from tinnitus management and advanced hearing aid technology to wax removal and musician solutions. Since opening her practice in 2016, she has received numerous caregiving and healthcare hero awards for work in her field. She also sits on the board for the American Tinnitus Association and Aloha to Aging. Click here for special savings from Peachtree Hearing.
Details: www.peachtreehearing.com, 470.485.4327
Best Plastic Surgery Center for Men
Marietta Facial Plastic Surgery, Laser & Aesthetics Center
Dr. Seth Yellin has a reputation as one of the nation's most respected facial aesthetic experts. He is the creator of the Injecta-LiftTM procedure, which extends what is possible with injectable fillers while creating a look that is long-lasting and natural. By combining Injecta-LiftTM with surgical and laser procedures, he creates faces that look more youthful and beautiful. Click here for special savings from Marietta Facial Plastic Surgery, Laser & Aesthetics Center. 
Details: www.mariettafacialplastics.com; 770.425.7575
Best Assisted Living Community
The Phoenix at Milton
The Phoenix at Milton, an assisted living and memory care community-owned and operated by Phoenix Senior Living, is focused on unique resident experiences and personalized care. Their community offers state-of-the-art amenities, such as a demo kitchen, library, full-service salon, intergenerational game room, pub and garden room. They also offer robust outdoor areas, including a stack stone fireplace, outdoor grilling area, playground for grandchildren, walking paths and quaint garden areas. Click here for special savings from The Phoenix at Milton.
Details: www.phoenixsrliving.com, 470.239.6400
Best Vein Treatment Practice
VEINatlanta
VEINatlanta's expert physician team is dedicated to restoring health and youthfulness to your legs. With over 50 years of combined experience, their full-time vein surgeons are some of the most experienced in metro Atlanta—treating more than 2,000 patients annually. Their goal is simple, to find the treatment plan best for you and get you back to the activities you enjoy most, without pain.
Details: www.veinatlanta.com, 404.446.2800
Best Pilates Studio
Pilates of Dunwoody
Pilates of Dunwoody offers private lessons, small group classes and is Atlanta's Certification Center for Romana's Pilates International. Whether you are a beginner, an athlete or suffering from an injury, they will provide you with the very best original Pilates exercise using the finest Gratz Pilates equipment. Instructors come from all over the world to visit Pilates of Dunwoody and deepen their education. This year marks their eighteenth year in business! Click here for a special offer from Pilates of Dunwoody.
Details: www.pilatesofdunwoody.com, 770.522.0252
Best Blowouts
Craig McQueen Salon
The team at Craig McQueen Salon is dedicated to spreading beauty in the Atlanta community. They are passionate about catering to guests' inner and outer beauty and their 20+ years of experience can help you reach your hair goals. They specialize in hybrid color techniques and custom hair extensions, and also offer brow tinting and waxing. Find them on social to preview some of their fabulous looks. Click here for a special offer from Craig McQueen Salon.
Details: www.craigmcqueensalon.com, 404.266.9696
Best Living Community for Active Midlifers
EVOQ Town Flats in Johns Creek
EVOQ Town Flats is the only truly luxury community designed exclusively for the 55+ mature professional on the go. Offering 23 floor plans and unparalleled amenities, life at EVOQ allows residents to enjoy a lock and leave lifestyle without giving up the luxuries they've grown used to including a 5-burner gas range, separate his & her vanities, dedicated dining rooms/offices, a self-serve beer & wine tap wall, gas grills, a Green Egg and much more. Click here for a special offer from EVOQ.
Details: www.evoqliving.com, 770.622.3867
Best Dating/Matchmaking Service
Atlanta Matchmakers
For over 22 years, dating experts Lisa Lyngos and Leisha Murphy of Atlanta Matchmakers have offered exclusive matchmaking services for exceptional singles. The secret to their success? A proven method and huge database of high-caliber, professional clients. They provide a private, safe and fun dating experience for someone who is serious about finding love. Click here for a special offer from Atlanta Matchmakers.
Details: atlantamatchmakers.com, 404.250.9292
Best Divorce Attorney
Aaron Thomas Law
The number one complaint about divorce attorneys is they are unreachable. That's one of the things the clients at Aaron Thomas Law rave about – their accessibility, responsiveness and keeping clients up to date with what's going on in their cases. They are also huge proponents of taking the long view in a case: you will be raising your kids for a long time, so it doesn't make sense to only consider short term, temporary fixes.
Details: www.aaronthomaslaw.com, 404.969.1219
Best Pet Store
Hollywood Feed
Hollywood Feed is a natural and holistic pet specialty retail store offering the highest quality dog and cat foods, USA-made treats, toys, beds and more. To offer the best customer service, their Feed Team sales associates receive over 40 hours of training from veterinarians, nutritionists, vendors and behaviorists each year. Hollywood Feed is committed to helping pet owners make informed decisions about the products they buy for their four-legged family members.
Details: www.hollywoodfeed.com, 901.452.2506
Best Hair Salon for Guys
18|8 Fine Men's Salon Brookhaven
This isn't your dad's old barbershop; this is 18|8 Fine Men's Salon Brookhaven, opened in 2014 by Skip and Nancy Plesnarski. They've taken the idea of the classic barbershop and given it an upgrade to bring it up to speed with modern times. They offer a wide range of professional salon services, while integrating modern styles and grooming techniques to keep men looking sharp. Their signature executive haircuts will help clean up your look and you will leave feeling rejuvenated! Click here for special savings from 18|8 Fine Men's Salon Brookhaven.
Details: eighteeneight.com/atlanta-ga, 404.481.5368
Best Private School
Mount Pisgah Christian School
Mount Pisgah Christian School is a top-rated independent PreK-12 Christian school located in the heart of North Fulton in Atlanta. Known for providing an outstanding college preparatory education grounded in Christian faith and values since 1986, 100% of students are accepted into a four-year college or university. We are educating with intention through personalized, student-centered learning brought to life in academics, athletics and spiritual life. 
Details: www.mountpisgahschool.org, 678.336.3400
More Best of 2020 Winners
Best Club for Laps and Lounging- YMCA
Best Cycling Store for Instruction and Equipment- Cycology Bike Shop
Best Driving Range– Legacy Golf Links
Best Facility for Competitive Tennis Training- Olde Towne Athletic Club
Best Facility for Learning the Basics of Tennis- The Manor Golf Club
Best Family-Friendly Fitness Center- Planet Fitness
Best Fitness Facility for Golden Agers- The Slow Zone
Best Fitness Facility for Moms- Core57
Best Golf Course- Steel Canyon Golf
Best HIIT Workout- Fit 9
Best In-Home/Virtual Workout- Pink Barre
Best Outdoor Store for Instruction, Gear, and Group Outings- Mountain High Outfitters
Best Personal Trainer- Amber Gardenhire
Best Running Store with Instruction and Great Group Runs- Big Peach Running Co.
Best Spin Studio- Turn Studio
Best Yoga Studio- Peach Out Power Yoga
Best Hair Salon for African-American Hair- Curl Envy Salon
Best "Ouch-Free" Waxing- Brazilian Wax by Andreia
Best Place for Expert Laser Hair Removal- Skin So Bare Laser Center
Best Place for Hair Color- Van Michael Salon
Best Agency/Artist for Event-Ready Makeup- A Glamour Affair
Best Place for Gorgeous Eyelash Extensions- Blink & Wink
Best Studio for Bombshell Brows- Authentic Beauty
Best Maskne Treatment (Pub Pick)- Timeless Aesthetics
Best Cosmetic Dentistry Practice for Smile Makeovers- Atlanta Center for Cosmetic Dentistry
Best Pediatric Dentistry- Tiny Tooth Pediatric Dentistry
Best Plastic Surgery Center for Eyes- Robinson Facial Plastic Surgery
Best Arthritis Treatment Practice- Arthritis and Rheumatology of Georgia
Best Bariatric Surgery Practice- Laparoscopic & Endoscopic Surgery Institute
Best Breast Cancer Treatment or Rehabilitation Center- TurningPoint Breast Cancer Rehabilitation
Best Chiropractic Care Practice- Injury & Wellness Specialists of Georgia
Best Ear, Nose, and Throat Practice- Ear Nose and Throat Institute
Best Gastroenterology Practice- Digestive Healthcare of Georgia
Best Massage Therapy- Utopia Foot & Shoulder Massage
Best OB/GYN Practice- OBGYN of Atlanta
Best Pediatric Practice- Cooper Pediatrics
Best Podiatry Center- East Cobb Foot & Ankle Care
Best Primary Care Practice- CentreSpringMD
Best Reproductive/Fertility Practice- Reproductive Biology Associates
Best ATL Beauty Blogger/Influencer- Mandy Kellogg Reye
Best ATL Beer Blogger/Influencer- Party of 2 Brew Crew
Best ATL Fashion Blogger/Influencer- Jess Cathell
Best ATL Fitness Blogger/Influencers- Kristin Oja
Best ATL Foodie Blogger/Influencer- Eating Through Atlanta
Best ATL Healthy Cooking Blogger/Influencer- Chef Megan McCarthy—Healthy Eating 101
Best ATL Midlife Blogger/Influencer- Southern Rhoda
Best ATL Mom Blogger/Influencer- Happily Hughes
Best Financial Planning/Services- Peachtree Planning
Best Living Community for Seniors- Thrive Senior Living
Best After-School Program- A5 Volleyball
Best Doggy Daycare- Puppy Haven
Best Family-Fun Activities- Great Wolf Lodge
Best Vet Clinic- Spalding Animal Hospital
Best Boutique- Society Boutique
Best CBD Store- CBD American Shaman
Best Independent Bookstore- Phoenix & Dragon
Best Place in Atlanta for Fun Team Building- Top Golf
Best Day Trip- Callaway Gardens 
Best Event for Giving Back- Open Hand, Dining Out For Life or Party in the Kitchen
Best New Give-Back Initiative- Atlanta Family Meal
Best Reiki Practitioner- Energetic Therapies
Best Therapy/Counseling Practice- Heal ATL
Best Wellness Retreat- Chateau Elan
Best Brewery- Cherry Street Brewery
Best Craft Cocktails- Mercantile Social
Best Farm to Table Restaurant- Milton's
Best Farmers Market- Alpharetta Farmer's Market
Best Food Festival- Taste of Alpharetta
Best Food Truck- Lil' Bites
Best Health Food Store- Olea Olivia!
Best Healthy New Restaurant- True Food Kitchen
Best Outdoor Dining- Anis Cafe & Bistro
Best Pet-Friendly Bar/Restaurant- SweetWater Taproom
Best Restaurant with Live Music- Park Tavern
Best Rooftop Bar/Restaurant- Jekyll Brewing
Best Supplement Store- Nuts 'n Berries
Best Vegan Restaurant- Cafe Sunflower
Best Vegetarian Restaurant- Flower Child
Best Winery- Wolf Mountain Vineyards