Where Atlanta Men Go To Look And Feel Their Best
---
HAIR RESTORATION SURGERY
ANDERSON CENTER FOR HAIR
Anderson Center for Hair is at the forefront of the latest technologies for fighting hair loss safely and effectively. With over 175 years of combined experience in hair restoration surgery, men can count on comprehensive support throughout their transformative journey, including personalized treatment plans, post-surgery care and follow-up. Leaders in their industry with state-of-the-art facilities in Atlanta and Alpharetta, Drs. Anderson, Lee and Wetzel also train physicians nationwide in hair restoration surgery.
www.atlantahairsurgeon.com, 404.256.4247
---
HEART HEALTH
GEORGIA INTEGRATIVE CARDIOLOGY AT NSC CARDIOLOGY
Did you know that heart disease is the leading cause of death in men each year? Dr. Reingold has made it his mission to lower this statistic through his preventive and integrative cardiovascular clinic. With cutting-edge diagnostics and advanced treatments you won't find anywhere else, Dr. Reingold offers superior cardiac care that can help prevent heart attacks before they happen. Trust the expert team at Georgia Integrative Cardiology at NSC Cardiology for comprehensive diagnostic and treatment options
---
GYNECOMASTIA
VININGS SURGERY
Believe it or not, an estimated 30-40% of all men have varying degrees of excessive breast development or Gynecomastia. Triggered by low testosterone, or high estrogen, the breast "bud" in men can overdevelop, leading to unwanted fat and insecurity. But Dr. Colgrove is here to help, with the experience and skills to help you address Gynecomastia with a quick outpatient procedure that'll have you back on your feet in a few days. Schedule your consultation at
www.colgrove.com, 770.955.9000
---
MALE ENHANCEMENT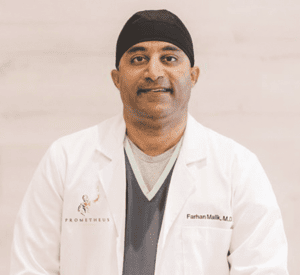 PROMETHEUS BY DR. MALIK
Prometheus is a patented, safe, permanent nonsurgical penis enlargement procedure. Over 15,000 treatments have been performed, making this the choice for men who desire maximum sexual confidence. Imagine arriving at noon and, within two hours, leaving with a more impressive you. A double board-certified physician with over 15 years of experience and 500 five-star reviews, Dr. Malik emphasizes three areas that matter most to his clients: discretion, results and customer service.
www.prometheusxl.com, 888.365.1333
---
NONSURGICAL HAIR REPLACEMENT
ABSOLUTE IMAGE CONSULTING
Absolute Image Consulting has established itself as the go-to center for men's nonsurgical hair replacement. Known for their natural, undetectable results, clients can count on achieving the modern look and style they want and deserve. Nonsurgical hair replacement is Absolute Image Consulting's passion. The highly-trained team is led by Shannon Wright, who uses her love of fashion and style combined with decades of high-level experience to deliver results far beyond client expectations.
www.absoluteimageconsulting.com, 770.642.6003
---
AESTHETICS AND ANTI-AGING
WIFH
WIFH has been providing aesthetic services for more than 20 years. Men, just like their female counterparts, want to look and feel great, and WIFH has the expertise to do it. Some of WIFH's most popular men's treatments include laser hair removal, miraDry (to eliminate underarm sweat and odor), Botox and fillers, PRP hair restoration, Smartlipo and skin care products and treatments to minimize the signs of aging. Guys want easy, natural results, WIFH gives you both.
www.wifh.com, 404.832.0300
---
PROSTATE HEALTH
WELLSTAR UROLOGY
As an advocate for men's health, Dr. Miller believes every patient should be informed and active in their healthcare. Since he became a physician over 25 years ago, Dr. Miller has dedicated his practice to offering the best prostate cancer detection and care in the Southeast. With advanced laparoscopic and robotic technology and over 250 minimally-invasive surgeries performed each year, you can rest assured you're in good hands.
www.scottdmillermd.com, 470.956.4230
---
HRT, CONCIERGE MEDICINE, WEIGHT LOSS AND ANTI-AGING
VITAL LIVING HEALTHCARE
As men age, they often begin to feel tired, less focused and experience decreased libido and loss in muscle mass. Unfortunately, these signs of low testosterone are often mistaken for "normal aging." It isn't. Vital Living Healthcare offers a comprehensive approach to caring for men, restoring their vitality and helping them to battle the common signs of premature aging. If you feel older than you should, schedule a complimentary consultation at VLH and find out how you can regain your edge.
www.vitallivinghealthcare.com, 404.843.3636
---
SPINE HEALTH
RESURGENS
Resurgens Spine Center has been providing expert spine care in metro Atlanta since 1999. With a dedicated team of 25 board- certified physicians and the convenience of 24 metro area locations, Resurgens Spine Center offers nonsurgical and surgical treatment options to address the full scope of neck and back issues, from herniated discs to sciatica and more. Resurgens Spine Center consistently wins top-place accolades, including Best Self Atlanta's top spine center for seven consecutive years.
www.resurgensspine.com, 404.847.9999
---
HAIR RESTORATION
NORTH ATLANTA HAIR RESTORATION
Regaining hair can play a significant role in restoring your confidence. As a former hair transplant patient himself, Dr. Danyo understands hair restoration is about not only looking younger but rediscovering vitality. As an ABHRS Diplomate in the field of hair restoration for men and women, Dr. Danyo and his team of medical professionals will restore your hair using the latest No-Shave/ Shave-Less FUE procedure for fully concealed results.
www.nahairrestoration.com, 678.845.7521