2020 Over 40 & Fabulous! Advisory Board: Nonsurgical Body Aesthetics—Renee Smith, Robbie Spence & Dr. Alan Larsen of Slim Studio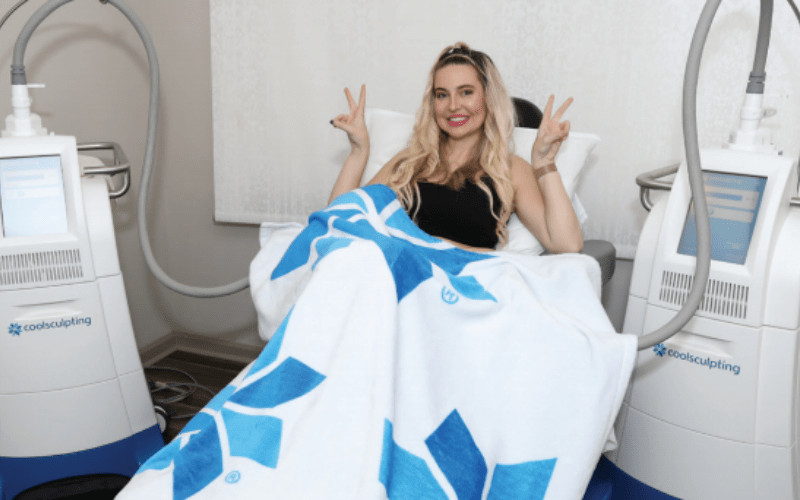 Renee Smith and Robbie Spence along with Dr. Alan Larsen own Slim Studio BodySculpting and together have decades of experience in aesthetic medicine. They're passionate about delivering amazing results that can be produced by the combination of science and medicine. How that synergy improves self-confidence and boosts an individual's overall well-being inspires them to provide the best nonsurgical body sculpting in Atlanta.
Expertise with Concierge Service
"We thrive on delivering amazing results and providing the highest level of patient satisfaction," says Smith. "We follow very specific guidelines and only treat the best candidates to obtain optimal results. We became leaders in nonsurgical body sculpting through our extensive experience, concierge service and specific product offering."
Slim Studio exclusively performs EmSculpt and CoolSculpting. These noninvasive body sculpting procedures serve different purposes. CoolSculpting reduces unwanted fat in areas that are resistant to diet and exercise. EmSculpt builds muscle fibers and muscle volume, resulting in increased strength and more defined and toned muscles. By building core muscles with EmSculpt some clients are even experiencing reduced back pain, improvement in posture and diastasis recti and are even achieving longer distances with their golf swings!
"EmSculpt and CoolSculpting are the most highly sought-after nonsurgical body sculpting procedures available for men and women of all ages," says Spence. They are very appealing to individuals over 40, including busy moms, dads and professionals who find it difficult to find the time for self-care.
In March 2020, Slim Studio was determined by Allergan Medical Aesthetics to be the #1 provider of CoolSculpting by volume in the state of Georgia.
"Experience matters. Our staff has an incredible breadth of experience and tenure in performing these treatments. They have all had advanced training and are truly Atlanta's body sculpting experts," says Spence.
Look Good, Feel Great
Patients are raving about the experience and the results they receive from their treatments at Slim Studio. Renee, Robbie and Dr. Larsen share a passion for helping patients achieve their personal fitness goals and agree that self-care and well-being will ultimately lead to feeling great.
The content for this article is brought to you by Slim Studio.