Tracy Nicole Clothing Releases New Athleisure Collection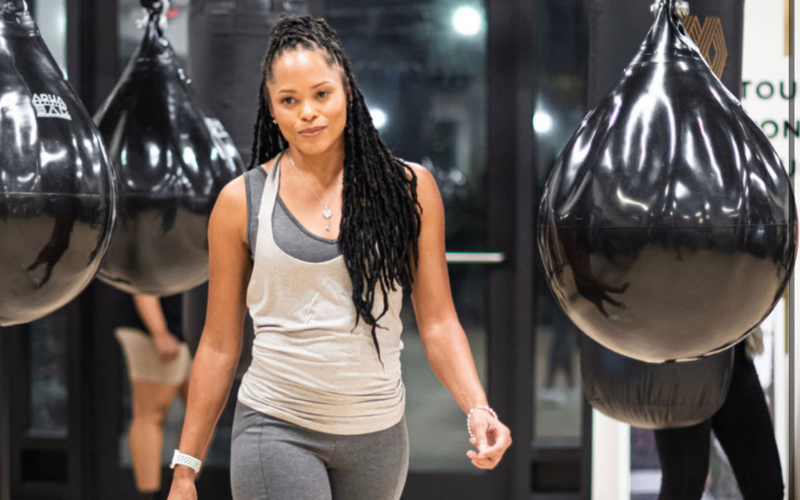 Truly comfortable athleisure is here from Tracy Nicole Clothing.
If your sports bra is digging into your shoulders and your bike shorts are riding up, it might be time for a change. Atlanta designer and breast cancer survivor Tracy Nicole believes that athleisure should be functional and comfortable, a self-care treat that makes you feel good each time you put on a piece.
"One thing I am most known for with Tracy Nicole is creating beautiful clothing that's versatile, sexy and comfortable. Being indoors for the majority of the time last year led to more people dressing more comfortably. I noticed people wearing workout clothes on a daily. I personally don't find workout clothes to be comfortable so I set out to create an athleisure collection. By designing athletic clothing that you can wear leisurely my goal was to create the perfect comfortable dual purpose wear suitable for exercise and everyday wear … Tracy Nicole Fit! The purpose is to encourage and remind you to take care of yourself," says Nicole.
With the debut of her new Tracy Nicole Clothing Fit Collection, the former Best Self cover girl has considered every detail to design items that work for you, like ultra-soft sports bras that support but don't squeeze and high-waisted shorts that stay put all day.
Tracy Nicole teamed up with Mayweather Gym for the official launch this past Fall. The color palette includes blush peach, charcoal grey and taupe. The launch also included new Jogger Sets for women and men. Save 15% off the collection with promo code bestself15.
Details: 75 Bennett St. NW., Ste. N-1, Atlanta. www.tracynicoleclothing.com