Minimally Invasive Spine Surgery
Neck and back injuries are a pervasive problem resulting in significant healthcare costs and missed work. The good news is that the majority of patients will recover from their neck or back injuries without surgery. With conservative management including rest, physical therapy, medications, and controlled return to normal activity, these patients are frequently back to full activity within a few weeks. However, some injuries do not resolve and may require spine surgery in an attempt to get the patient back to their baseline status.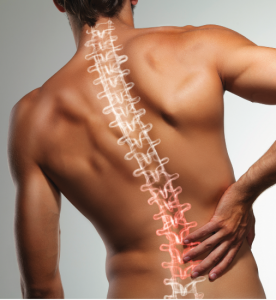 Minimally invasive spine surgery refers to an exciting and rapidly expanding set of surgical techniques that are becoming available to spine surgeons. The goal of these procedures is to use technologies that minimize tissue trauma, lower blood loss, lessen postoperative pain, shorten hospital stays, and achieve results that are equal to or superior to conventional techniques.
In this article, I will discuss a few of the procedures in which minimally invasive techniques are being used in order to enhance patient outcomes.
With the advent of tubular retractors, we are able to access the pathologic anatomy with less disruption of the surrounding muscle and fascial tissue. In the cervical and lumbar spine, this has led to the ability to remove herniated discs and bone spurs in an outpatient setting. With these techniques, studies have shown that patients experience less postoperative pain, use fewer narcotic medications, have a lower incidence of postoperative infections and return to work sooner than patients treated with traditional open surgery. Some long-term studies have shown a lower incidence of chronic residual pain as well.
When more involved procedures such as fusions are required, these less invasive techniques can, in many cases, still be utilized. With the use of larger or sometimes expandable retractors, lumbar fusion can be performed as well. These approaches still allow for the removal of nerve compression and the insertion of hardware and bone grafts. Studies have shown that patients can recover faster with shorter hospitalization and return to work sooner following minimally invasive lumbar fusion.
With the availability of minimally invasive techniques, one must bear in mind that there are situations in which a minimally invasive approach may not be feasible. There are situations in which a procedure may be started through a minimally invasive approach, but because of dif cult anatomy or complications encountered, the minimal approach must be abandoned in order to safely complete the procedure. Also, the degree of pathology, the patient's unique anatomy, and the patient's particular body habitus may influence the surgeon's choice of whether to use a minimally invasive approach.
Recent advances in the eld of minimally invasive spine surgery are helping to improve patient outcomes and decrease surgical morbidity. It is clear that the future of spine surgery is moving toward minimizing the approach related to trauma while treating primarily painful conditions.
While it is clear that not all patients are candidates for minimally invasive spine surgery, when used in the appropriate patient, the results can be dramatic with rapid patient recovery and high patient satisfaction.
Resurgens Spine Center • Non-surgical & Surgical Spine Care • 24 Convenient Atlanta Locations • ResurgensSpine.com