Mayer Stern, 39, Actor and Teacher at the Working Actor Group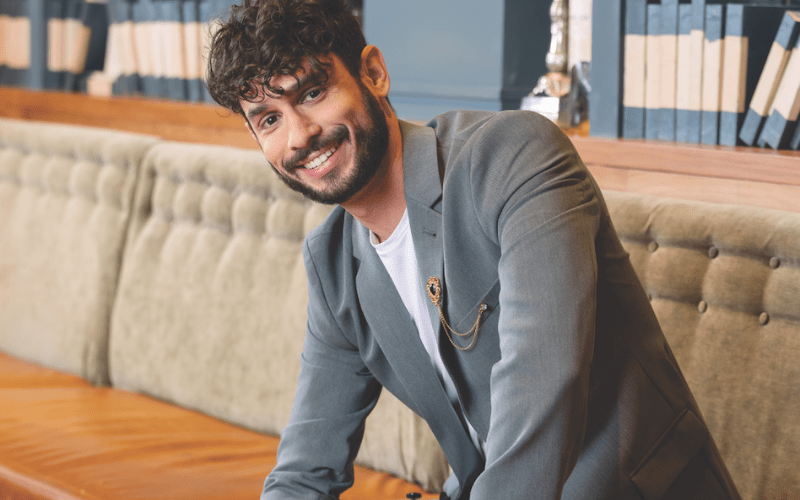 Mayer Stern inherited a love of storytelling and a passion for the arts that has since shaped his life's mission. Mayer got his acting chops in Chicago and Los Angeles before finding his way back to his hometown Atlanta. With credits on hit shows like Dynasty and Raising Dion, Mayer is a rising star who's lighting up screens around the world. Outside of his professional pursuits, Mayer is committed to helping shape the film industry's future and creating a more inclusive and vibrant artistic community. He is a devoted mentor and champion for the next generation of dreamers, sharing his wisdom and experience with aspiring actors at The Working Actor Group in Sandy Springs.
What's the most valuable lesson you've learned?
I've learned how resilient I can be. In acting, there is a lot of rejection, but I've learned not to take it personally. More importantly, however, I've learned how to find the positives in each experience and be open to learning from each experience.
What are three things you hope to instill in your aspiring actor mentees?
There is power in saying 'no.' Many beginning actors feel they need to say yes to any and every project. You are allowed to say no for whatever reason you like. Second, find something that sparks your own creativity. This can be watching movies, going to a museum, listening to music or taking a walk by the river. Whatever it may be, find something that ignites creativity inside you. And though it's cliche, don't give up. Acting is a marathon, not a sprint. It takes time. If you truly love it, you'll find joy in the marathon.
If you could start over, what would you do differently?
I would have liked to have realized my value sooner. You have just as much value as anyone else in the room. Lack of experience does not equate to a lack of value.
Where do you see yourself in five years?
Recently, I think we've all learned how entirely unknown the future can be. Rather than looking ahead five years, I decided to look ahead and set goals for myself within a shorter timespan– three months, six months even a year. I find that setting checkpoint goals keeps me motivated while continuing to push myself to set new, actionable goals.