Literature Gets Local with Atlanta Authors
When you're ready to begin the journey to becoming your best self, books can provide you with a great place to start. Bookstore shelves are filled with all kinds of information and inspiration, so which books should you choose? Try narrowing down your options by checking out selections from authors who live in your very own community. In fact, these five local authors may just have the book (or books!) that you've been looking for all along.
Jeff Galloway
A Running Start for A Runner's Diet
As a self-described "fat, lazy kid who hated exercise," Jeff Galloway never imagined that he would make a living out of what ultimately became his lifelong passion: running. A former Olympian (on the 1972 U.S. team in the 10,000 meters) and a world-renowned consultant, trainer and coach, Galloway not only has introduced millions of people to his acclaimed "Run Walk Run" method, but he also has written 25 books on the topic of running since 1983, including the best-selling "Galloway's Book on Running." In April 2014, Meyer & Meyer Sport released Galloway's most recent tome, "Nutrition for Runners."
Offering a detailed program that helps runners change their nutrition so they can meet their training goals and perform their best, "Nutrition for Runners" is presented in a direct and easy-to-understand way. According to Galloway, who co-wrote the book with esteemed registered dietitian Nancy Clark, "Whenever you set out on a quest to test yourself physically, you look for every way you can improve your performance. And there's an awareness among runners that you need to watch your diet. You need to have certain nutrients every day. Your running is not as good when you don't have that. So we tell runners how to set up a cognitive plan for eating and exercise. We tell them, 'Here's what works, here's what we suggest and here's how to put it together.'"
"Nutrition for Runners" is full of extensively researched scientific information, but what really sets it apart is the fact that Galloway and Clark each bring their own perspective to the book. Clark tells runners what to eat and when to eat it; Galloway looks at the big picture and educates runners about exercise and how it relates to eating, as well as the mental side of exercise and eating. The co-authors spent eight months writing the book, and the result is unlike anything on the market today. "I don't know of any other book that covers the complete gamut of
nutritional and running issues and explains what is going on behind the scenes in the brain," Galloway notes. "And anybody who has questions can email me. That is a service that we offer from the book."
In fact, connecting with runners has become one of Galloway's most cherished activities. Communicating with hundreds of people daily, as well as thousands more through his 200 running clinics held annually, Galloway has found a calling of sorts. "My original reason for writing the first book, and then continuing, was to help people improve their quality of life," concludes Galloway, who will host the inaugural Jeff Galloway 13.1 half marathon on Sunday, December 14, in Atlanta. "Running initially seemed simple – putting one foot in front of the other. But as I have continued to evolve my method, I keep finding things that make it easier. My mission in all of my projects is to make running easier for people yet allow them to get every bit of empowerment and satisfaction out of the experience."
Becky Blalock
Daring to Change the Way Women Think
When Becky Blalock retired as Chief Information Officer of Southern Co. in 2011, capping off an unparalleled 33-year career as the first female CIO of one of the largest utility companies in the world, she knew exactly what she wanted to do. "I knew that if I ever had the time, I would write a book," Blalock says. "As I climbed the corporate ladder, women were always asking me, 'What's the secret sauce? What's the silver bullet?' The truth is, there isn't one. It's a series of things that you need to do to be successful. And I knew that one of these days I'd share what I've learned."
That book – "Dare: Straight Talk on Confidence, Courage, and Career for Women in Charge" – was published by Jossey-Bass, a brand of John Wiley & Sons, Inc., in October of 2013. Written as a way to mentor those in her immediate circle, including top-level female executives, Blalock's best-selling book guides readers through taking bold steps in their careers and breaking through the glass ceiling. Blalock not only shares her own indispensable guidance, but also advice from nearly 30 other highly successful female business leaders.
"One of the central themes of the book is confidence," Blalock explains. "Everybody suffers with confidence issues. It's natural to feel that way, but you have to act anyway. You can't let fear hold you back. It's also hard to be something you've never seen before. Fortunately, there are many role models now for women."
Of course, when Blalock began at Atlanta-based Southern Co., there were no females who had reached the C-suite level with executive titles like chief executive officer and chief operating officer. In fact, she began her career with the company in accounting. When she voluntarily took a two-level demotion to move out of finance and into marketing, she caught the attention of company executives. "I diversified my skill set, and I got onto their radar screen," she recalls. "It was the best move I could have made." Eventually, the CEO of the company offered her a job in the IT organization. "I didn't have the skills or knowledge to work there. But I had business knowledge they didn't have," Blalock points out. It was during this time in IT when she learned to be a true leader, which involved surrounding herself with exceptional people and empowering them to do their jobs well.
After her retirement, it took two years and a significant overhaul of her original manuscript to bring "Dare" to fruition. And while she technically is retired, the book has opened new doors of opportunity that she never expected, from speaking to college women across the country to giving presentations for major corporations. "This all happened by accident," Blalock muses. "I really didn't even expect to get published. But my timing was perfect. There are many books by men about leadership, but not books by women who are practitioners. I lived this. I know how it feels."
It's important to note that "Dare" is not only for women in corporate America; it's for anyone striving to reach a professional goal. "Only you can define what success means for you. You just have to figure out what it is that you want," she concludes. "I think as human beings we underestimate what is possible. Confidence is a learned skill. Put yourself out there. Surround yourself with people who think you can do it, and you'll become unstoppable. There isn't anything we can't do."
Charles and Julie Mayfield
A Healthy Spin on Comfort Food
Fried chicken. Sawmill gravy and biscuits. Beef stew. Fried green tomatoes. Decadent chocolate cake. Dishes like these can only be called one thing: comfort food. But Charles and Julie Mayfield want them to be called something else as well: healthful. That's why they spent hundreds of hours in their own kitchen testing recipes for their first book, "Paleo Comfort Foods: Homestyle Cooking for a Gluten-Free Kitchen." The result is a collection of starters, entrees, side dishes and desserts that will make even the most skeptical food lover want to find out what the Paleo movement is all about.
"Our starting point with Paleo grew out of fitness," explains Charles, who, along with wife Julie, owns and manages CrossFit Vinings and Atlanta Strength & Conditioning. "We both were very actively involved in outdoor fitness programs, and we were always coaching clients on nutrition. We were heavily in favor of the Zone Diet protocol, but we ultimately made the leap to eating Paleo."
That transition was shepherded by Robb Wolf, Paleo expert and best-selling author of "The Paleo Solution." The couple met Wolf, who really brought the Paleo lifestyle into the mainstream, in the spring of 2009. His adherence to eating real, unprocessed foods – lean proteins, fruits and vegetables and healthy fats – captivated Charles and Julie. "This is the modern Paleo movement. It's just about eating real food and taking away processed things that adversely affect our health. We stick to nutrient-rich foods that don't have an ingredient list – foods that your grandmother would recognize. It's also about avoiding gluten-based grains, dairy and sugar," Julie notes.
The Mayfields loved the way they felt when they switched to a Paleo lifestyle; Julie mentions sleeping better, having more energy and even looking better. Despite those benefits, they still yearned for the comfort foods they enjoyed so much. Both avid home cooks, the couple decided to adapt some of their favorite dishes that would normally be off-limits for someone on a Paleo diet. They spent more than a year coming up with new twists on recipes for their own dining pleasure, often discussing them with Robb Wolf. When he suggested that they write a cookbook for his publisher, they had no idea what would come of it. In 2010, there weren't really any cookbooks for Paleo enthusiasts. Besides that, neither Charles nor Julie had any writing experience. However, within a day of Wolf mentioning the opportunity, Victory Belt Publishing contacted the Mayfields to get the ball rolling. In fall 2011, after they compiled an impressive array of recipes, "Paleo Comfort Foods" was released.
The reception for the book was overwhelming. It debuted at number 37 on Amazon and spent time on the Top 100 list of cookbooks. "It was a great reference for people who wanted nutrient-dense food but also wanted those dishes that were missing from their lives," Julie says. Charles adds, "We're home cooks, not classically trained chefs. And that resonated with our audience. We said, 'If we can do this, you can do this.'" The couple, who now have an almost two-year-old and a newborn, took it a step further for their readers when they released "Quick & Easy Paleo Comfort Foods" in September of 2013 through Harlequin Nonfiction. With 30-minute meal ideas and such recipes as Salisbury steak and fried chicken tenders, it's the perfect companion cookbook for busy families who want to live the Paleo lifestyle. "We're both working full-time jobs, and we're able to cook these meals. This is entirely doable," Julie reveals. "And it's very exciting to know that there are people who are appreciative of our recipes and that we're helping them." Charles continues, "It's amazing. We're very fortunate and blessed to have this opportunity. And the most gratifying part has been the feedback from folks out there. We never dreamed that the books would do so well."
Lyn Ross, L.M.E.
The Science Behind Skin Care
When Lyn Ross, L.M.E., founder of Atlanta's celebrated Institut' DERMed Clinical Skincare, wrote her first book, "Your Guide to Beautiful Skin at Any Age," she knew that she had created something no one else had. "There are other books on skin care out there, but typically they're written by doctors. There aren't any books from a professional aesthetician," says Ross, a licensed master aesthetics educator and a recognized pioneer in the cosmeceutical skin care industry. "I wanted to base my book on my level 101 training modules for licensed professionals. I wanted to educate readers about how to take care of their skin at home, teach them how to do a self skin analysis and identify the best ingredients that target their individual skin needs and issues."
With a retail spa in Buckhead, a successful wholesale and distribution division and a licensed aesthetician certification training program, Ross has lived and breathed skin care for the last four decades. The amount of knowledge she has garnered from creating her own skin care product line and serving clients one-on-one is unrivaled, and she has generously shared that expertise with professionals for many years. But she entered new territory when she decided to take that professional knowledge to readers everywhere. "I had to simplify what can be a very complex subject," Ross notes. "I had to take key pieces of information from a complex training manual and put it in consumer-friendly language. That really was a challenge. It's not a dermatology textbook. It's a skin care guide. And I wanted people to read the material and have a better understanding of different skin types, how skin conditions happen, how to treat them and why they should use certain products."
That focus on products and the science behind them sets "Your Guide to Beautiful Skin at Any Age" apart. Because the skin care industry has virtually exploded with product offerings in recent years, it can be practically impossible to choose the right products. Ross is determined to help her readers identify the best botanical and cosmeceutical ingredients for their needs, from anti-aging products to those for discolored or acne-prone skin. Ross explains, "I want to help people figure out what is best for them in the big wide world of so many options and choices. Having that reference guide, and having it come from right here in Atlanta, that was a real dream of mine."
When she thought about publishing her book, Ross decided that she wanted to maintain as much control over the process as possible and truly own the book. That's when one of her clients, Katherine Phelps, CEO of Beautiful Media, LLC, offered her an ideal option: self-publishing. "This is a book based on my professional experience. I didn't want to sell the rights away," Ross says. "But this wasn't anything I had done before. I didn't know the process. Having her guide me through it made all the difference. Life just puts people in your path at the right time. I would work on sections, and she would help me with the editing. Then I worked with a graphic designer. To watch the words, the images, the colors, the type of paper and everything that goes into creating this type of product come together – it's such a sense of accomplishment. It's so exciting."
"Your Guide to Beautiful Skin at Any Age" was released in 2011 and is available through Institut' DERMed. The book has been so popular that Ross has had to reorder it twice. She's even working on her second book, and that fills her with a sense of intense pride. "This is like leaving a legacy of the work that I have been committed to for the last 40 years," she concludes. "I have a passion for skin care. For people to be able to pick up this reference guide and get clear, concise information is so rewarding."
Kristie Salerno Kent
DREAMS Can Come True
On the outside, Kristie Salerno Kent looks like any typical wife and mother of two. In the morning, she takes her son to preschool and plays with her younger daughter when they get home. In the evening, she makes dinner with her family and maybe takes an after-dinner stroll. But what's happening on the inside is something completely different: her battle with multiple sclerosis (MS), an often debilitating neurological disease. "I want to be out there with my kids playing on the playground, taking walks and making dinner for the family – things that I think a lot of people possibly take for granted, but I definitely don't. I treasure being able to pick up the toys all over my house. I can bend down, I can pick those things up, I can put them away," says Kent, who was diagnosed with MS in 1999. "Sometimes I have to remind myself to treasure that. But right now I feel blessed that I'm able to be very active."
It wasn't always that way. Kent, who began experiencing symptoms of MS – from loss of balance to a pins-and-needles sensation in her hands to temporary paralysis from the waist down – while she was studying musical theater at Syracuse University, initially lived in denial and virtually ignored her diagnosis until 2003, shortly before her wedding to her high school sweetheart. "From 1999 to 2003, I tried my best to pretend that nothing was wrong and hide certain symptoms," she explains. "What ended up happening was that I fell while walking home from a neighbor's house. The left side of my body just kind of collapsed. That was a point when I thought, 'You can't deny this anymore.'" Her perspective shifted that day, because as Kent says, "I couldn't change the diagnosis, but I could potentially change how I look at it and what I did about it."
Kent writes about how she faced MS head on and ultimately achieved her childhood dreams of becoming a singer, performer and mother in her recently released book, "DREAMS: My Journey with Multiple Sclerosis." The inspirational work earned the Books for a Better Life Award in March 2014 from the National MS Society. Now a renowned patient advocate and author, Kent notes, "I hope that the book is a testimony to other people. If you follow your own passion, whatever it is – it can be something as simple as watching your children grow up or cooking dinner with your family or painting – if you focus on that and not let the disease drag you down, you'll see that there's a light at the end of the tunnel."
The award-winning book is the culmination of Kent's extensive creative journey through MS, which has included the recording and release of her solo debut album, "Believe," which features highly personal songs inspired by entries from her personal journal, as well as the creation of the short film "The Show Must Go On," in which she visited malls in Atlanta and Atlanta's Hartsfield-Jackson International Airport to illustrate the everyday challenges faced by someone living with MS. Though all of these projects felt highly personal to Kent, she realized the importance of sharing her story with others. "It was a scary thing to do because it's like sharing your personal, innermost thoughts with everyone," she asserts. "But at the same time, I thought if I could help one person feel like they're not alone, then that would be mission accomplished."
Through her relationship with Acorda Therapeutics, for whom she is a spokesperson, Kent is able to offer her story as a free e-book online. It's her way of reaching so many people who are facing the same experiences she has tackled and overcome since her diagnosis 15 years ago. "I realized that opening up and sharing, just being myself and being honest about the challenges I was facing, was so freeing. Those challenges – now they're not obstacles. They're stepping stones."
For more information:
Becky Blalock – www.beckyblalock.com
Jeff Galloway – www.jeffgalloway.com
Kristie Salerno Kent – www.dreamsthebook.com
Charles and Julie Mayfield – www.paleocomfortfoods.com
Lyn Ross – www.idermed.com
Stock your shelves with works from these local authors!
Life enrichment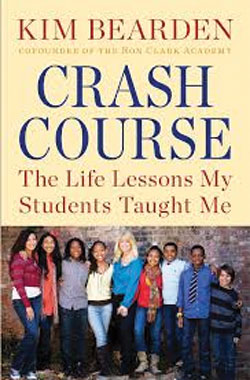 Kim Bearden
"Crash Course"
Kim Bearden is the co-founder and executive director of Atlanta's Ron Clark Academy, where she also teaches language arts. Recently, she was honored with the Disney American Teachers Award as an Outstanding Middle School Humanities Teacher. Having taught more than 3,000 students over the past 30 years, this is Bearden's tale of what she learned while teaching others.
Sarah Gleim
"100 Things To Do In Atlanta Before You Die"
Sharing her expertise as a former magazine editor, culinary arts student and senior editor for Forbes Travel Guide, Gleim reveals the best places to eat, visit and shop in Atlanta.
Doug Grady
"The Ripple Effect"
As the president of High Achievers, Doug Grady has spent his 20-year career studying how to maximize personal potential. All of his tips and secrets are shared in this book.
Skip Johnson
"Grateful for Everything"
This Atlanta author uses his athletic background, travels and life experiences to have a lighter, more playful and trusting outlook on life.
Andy Stanley
"Enemies of the Heart"
The Georgia State graduate and founder of North Point Ministries fills this book with advice on how to stop letting greed, jealousy, anger and guilt control your life.

Beauty
Dr. Harvey "Chip" Cole
"Face Change"
Known as "The Eye Guy," Dr. Cole wrote this detailed book to educate people of all ages and skin types about taking care of their skin. This summer, his book reached best-seller status in the Amazon categories for medicine, surgery and plastic surgery.
Food &Nutrition
Daron "Farmer D" Joffe
"Citizen Farmers"
Daron Joffe, founder of local Farmer D Organics, emphasizes the importance of sustainable gardens and growing your own food in this book.
Dr. Jamie Noll
"The 95% Vegan Diet"
Dr. Jamie Noll is an experienced nutritionist, clinician and pharmaceutical expert. This book will inspire you to take control of your health through the way you eat.
Carolyn O'Neil
"The Slim Down South Cookbook"
Carolyn is a registered dietitian, award-winning author and celebrated food writer with the AJC. Her newest cookbook helps you enjoy Southern cuisine without guilt.
Dolvett Quince
"The 3-1-2-1 Diet"
One of America's favorite trainers after his debut on NBC's "The Biggest Loser," Quince details his 3-1-2-1 diet in this book.
Health
Dr. Stan Beecham
"Elite Minds"
Beecham's book was recognized as the best psychology book of the year in the 2014 Independent Book Publishers Association Benjamin Franklin Awards. It explores the relationship of the mind to physical performance.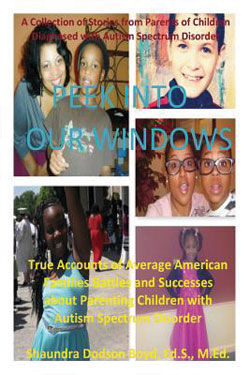 Shaundra Dodson Boyd
"Peek Into Our Windows"
Boyd's first book gives readers a look into the daily battles and successes of average Americans who parent autistic children.
Vincent Coppola
"The Big Casino"
Despite what the name may suggest, this book focuses on cancer. Coppola and retired Atlanta oncologist Stanley Winokur teamed up to interview top cancer doctors about their experiences with these diseases.
Laura Kronen
"Too Sweet: The Not-So-Serious Side to Diabetes"
Laura Kronen, a local life coach, reveals her personal journey with type 1 diabetes in this book, available on September 15.
David Nethero
"Mental Mastery of Chemotherapy"
Nethero, a local cancer survivor, published this guided, reflective journal to help cancer patients get through the chemotherapy process.
Tom Zarzaca
"Tomi's Time"
This book from Zarzaca, a Sugar Hill author, chronicles his son Tomi's experience with bacterial meningitis.
Fitness
Jonah McDonald
"Hiking Atlanta's Hidden Forests"
Released in April of this year, this book guides you through 60 hikes within the perimeter or just outside of I-285.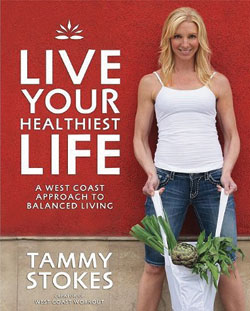 Tammy Stokes
"Live Your Healthiest Life: A West Coast Approach to Balanced Living"
As the owner of West Coast Workout, Stokes has more than 20 years of experience developing a unique, effective method for changing bodies. She believes that everyone deserves to be trained like a star, and her most recent book divulges all of her fitness secrets.
Children's fiction
Amy Meadows
"Emma's American Chinese New Year"
After Meadows' niece came home from China, Meadows penned this book about international adoption that honors a child's birth culture.
Laurel Snyder
"Bigger than a Bread Box"
Adding to Snyder's repertoire of children's books, this story features a young girl who discovers a magic bread box while dealing with her parents' divorce.
Missy Wallen-Nichols
"The Be Good Fairy"
Inspired by her son, Addison, Wallen-Nichols wrote this book to make discipline a more positive experience for her family.
Adult fiction
Mary Kay Andrews
"Save the Date"
A UGA graduate who began her career in Savannah, Andrews uses Savannah as the backdrop for this tale about marriage and the power of love.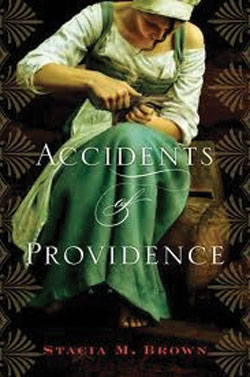 Stacia Brown
"Accidents of Providence"
A Decatur resident who works at Emory's School of Medicine, Brown tells the story of a woman in 17th century London who gets caught up in a tumultuous affair with a revolutionary.
Amber Dermont
"The Starboard Sea"
Dermont teaches English and creative writing at Agnes Scott College. "The Starboard Sea" is the story of a wealthy teen who struggles with death and loss at a young age.
David Fulmer
"Will You Meet Me in Heaven?"
Atlanta journalist and novelist Fulmer has penned a 1920s historical drama as his seventh book.
Emily Giffin
"The One and Only"
In 2003, Giffin was named Georgia Author of the Year in the Debut Novel category. Her most recent book tells of tragedy in a small Texas town.
Joshilyn Jackson
"Someone Else's Love Story"
This story's protagonist finds herself finishing college while raising her three-year-old genius son and falling in love. Jackson resides in Decatur.
Sheri Joseph
"Where You Can Find Me"
Joseph has been awarded the National Endowment for the Arts Fellowship and the Grub Street National Book Prize for her work. This suspenseful story features a young boy who vanishes, only to turn up with a new identity three years later.
Charles McNair
"Pickett's Charge"
McNair's tale, which is both comical and tragic, features a Civil War veteran who breaks out of his senior living home to kill the last Union soldier.
Jamie Quatro
"I Want to Show You More"
Quatro, who currently resides in Lookout Mountain, uses this 15-story collection to reveal the lives, secrets and passions of citizens of the new American South.
Josh Russell
"A True History of the Captivation, Transport to Strange Lands, and Deliverance of Hannah Guttentag"
Russell serves as co-director of Georgia State University's creative writing program. His story follows Hannah Guttentag in the early 1900s through her travels.
Karin Slaughter
"Cop Town"
A longtime resident of Atlanta, Slaughter has been internationally published in almost 30 languages. "Cop Town," released last year, is the story of a vicious murder, a divided police force and a city in crisis.
Natasha Trethewey
"Thrall"
U.S. Poet Laureate and Emory faculty member Trethewey penned this poetry collection exploring her personal and historical interracial roots.
Karen White
"A Long Time Gone"
In this novel, White tells the story of a woman who flees her home in the Mississippi Delta, vowing never to return, only to be forced back by a failed marriage.
Susan Rebecca White
"A Place at the Table"
Born and raised in Atlanta, White has made her way onto the list of "10 Authors from Georgia You Should Read Now" from "Paste Magazine." This book features three outcasts who meet in a Manhattan café and realize they have to change the way they are living.
Philip Lee Williams
"Emerson's Brother"
Williams' epistolary novel tells the story of Ralph Waldo Emerson and his mentally challenged brother.
Anthony Winkler
"God Carlos"
The Jamaica-born writer now resides in Atlanta, but his first home still influences many of his works. Here, he follows a band of sailors bound for the West Indes who end up somewhere unexpected.
Kevin Young
"Book of Hours"
In this new collection, Young places poems about his father's death alongside ones about the birth of his own child. Young teaches English and creative writing at Emory University and curates the Raymond Danowski Poetry Library.
Memoirs
Blake Butler
"Nothing: A Memoir of Insomnia"
Butler has produced several fiction works, but this foray into nonfiction explores both the history of sleeplessness and his own experience with insomnia.
Chip Coffey
"Growing Up Psychic"
Coffey realized he was different at a young age, and this book recounts Coffey's discovery and experience of his gift.
Jessica Handler
"Invisible Sisters: A Memoir"
Handler's work has received special mention for a 2008 Pushcart Prize. This is her telling of growing up with two fatally ill sisters and how she overcame their deaths.
Kate Sweeney
"American Afterlife: Encounters in the Customs of Mourning"
During her time in graduate school, Sweeney encountered obituary writers and funeral directors and was inspired to create this book.
Barbara Brown Taylor
"Leaving Church: A Memoir of Faith"
Taylor lives in the foothills of the Appalachians. She gave up her pulpit and tells why in this memoir.