Idunnu Tomori: Jewelry Designer, Charity Champion and 2021 Over 40 & Fab Founder's Pick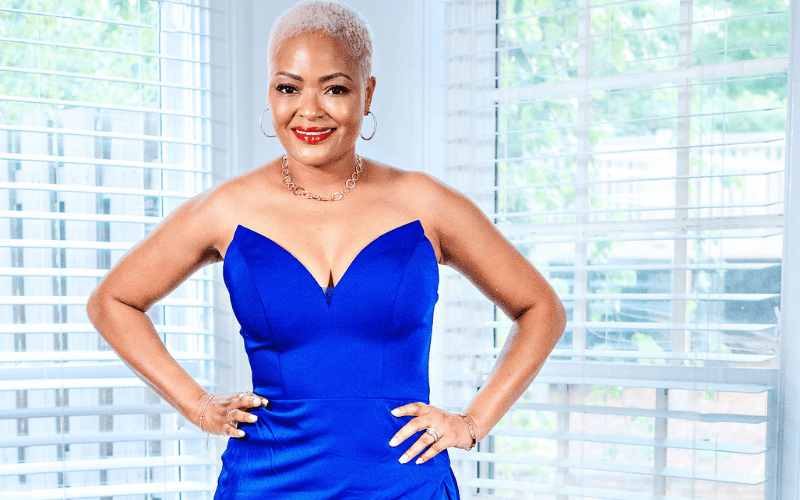 Idunnu Tomori grew up all over the world, from New York City to Britain and Nigeria. While all her traveling grew her worldview and will to help others, she soon found it hard to make deep connections within her community. After 10 years working as a mental health professional and two years into starting her own jewelry company, Misayo House, the mom of two unexpectedly found connection at Children's Healthcare of Atlanta (CHOA). As her daughter Toni underwent a bone marrow transplant, Idunnu formed unbreakable bonds within CHOA and a passion for giving back to the hospital and the community that had supported her in such difficult times. 
What do you consider to be your biggest accomplishment? 
My company, Misayo House, took me from feeling like I had lost my identity after I had to halt my career to move overseas for my husband's job to being a globally recognized philanthropist and entrepreneur. Misayo has provided me the network and resources to give back to causes I am passionate about. 
What is your favorite way to give back to your community?
I have been a big supporter of Children's Healthcare of Atlanta by serving on committees, chairing our North Buckhead neighborhood group and hosting several shop-for-a-cause events with Misayo and other brands. Jimmy Choo hosted and donated in September 2019 in honor of our family. Misayo has also partnered and sponsored several domestic violence organizations, primarily Partnership Against Domestic Violence. 
What inspired you to do this kind of charity work? 
My youngest daughter was born with sickle cell disease and subsequently received a bone marrow transplant at CHOA. Most of the therapeutic programs at the hospital are donor-based, and as someone with a background in mental health, I understand the significant impact that emotional and mental support has on a child that isolated. To help lift her spirits, I hosted my first CHOA fundraiser in November 2017 from my daughter's hospital room as she recovered from her bone marrow transplant in isolation. As a silent victim of domestic violence, my goal is to help women understand their worth and value. Empowerment is the first step to rehabilitation. 
What do you think is the secret to aging gracefully? 
Own it, embrace it and be thankful for it. My 95-year-old grandmother is the strongest woman I know! She still cooks and climbs the steps to her bedroom on the 2nd floor daily. She can walk, see, hear and smell, and she looks 65 while doing it all. Every day she gives thanks and does not take any of it for granted. 
www.instagram.com/idunnutomori, www.misayohouse.com
Meet the rest of the 2021 Over 40 & Fabulous! Top 10 and Fab 4 here.