Heather H. Breedlove: Hotelier, Author and 2021 Over 40 & Fab Top 10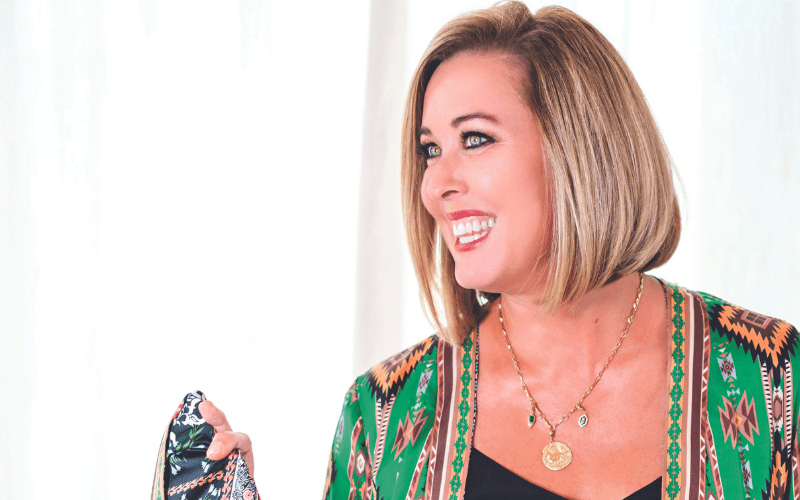 Heather H. Breedlove is all about embracing the now and jumping into life headfirst. At 45, she has plenty of accomplishments to her name, from authoring her book "Shine Your Bright" to recently purchasing the Mountain Top Lodge in Dahlonega. And she can't wait to see what life has in store for her next. 
What is the best part of growing older?
For me, it has been the transition from knowing it all to knowing how much I don't know. I love traveling and experiencing other cultures, and having conversations and hearing opinions that might make me uncomfortable. I then ask if these experiences have changed my perspective in any way. 
What is the one thing you've learned to appreciate that you didn't when you were younger? 
Friendships mean more when we share our vulnerabilities. In our 20s, life is full of new and exciting times, but when life starts settling and we're faced with marriage hiccups, infertility, climbing the corporate ladder and all the other things, having friends to share the raw, honest and sticky stuff with is a game changer. 
Where do you see yourself in 20 years? 
I see myself with a boutique hotel brand. I'm counting the Mountain Top Lodge as the first one and can't wait to expand the brand throughout the country. 
What's something on your bucket list and how do you plan to cross it off? 
I learned very early in life that tomorrow is not a guarantee and if there is something on your bucket list to jump in and make it happen. Today, I'm all caught up, but I'm sure there is more to come. 
What is your favorite way to give back to your community? 
Through my business Shine Your Bright, I empower women to get to know themselves again and build the confidence to step into their best life. I also host certain nonprofit groups at the Mountain Top Lodge for no charge. Currently, I am coordinating events that range from a retreat for young girls struggling with eating disorders to a holiday party for the local orphanage. 
What do you think is the secret to aging gracefully? 
For me, aging gracefully is about approaching life with joy and laughter. We can choose to carry the weight of the world in our expressions or keep the smile in our eyes and a glow on our face. My girlfriends always remind me of this; when we have that laugh-out-loud laughter, we all look 20 years younger. 
www.instagram.com/heatherhbreedlove, www.themountaintoplodge.com
Meet the rest of the 2021 Over 40 & Fabulous! Top 10 and Fab 4 here.