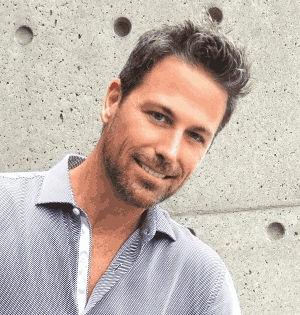 Dude, that haircut from high school and your unruly beard have got to go. Let's start with a "man"icure, because every guy should have a proud handshake, and move on from there.
Here is a rundown of what the experts say members of the male species ought to do to take care of their appearance from top to bottom.
Face Forward
Put down that soap, guys. Good grooming begins with a good skincare routine. That means you should kick off each day with a gentle face wash, hydrating moisturizer and sunblock. At night, cleanse, exfoliate up to three times a week, tone and finish with a hydrating moisturizer. In addition to developing a proper daily and weekly routine, experts recommend monthly facials to give your skin an extra boost.
"We live in a time where being fit, healthy and staying young are in demand," says Allison Hillyer, owner of Dermani Medspa. "It's imperative to use a great skincare line at home, and to come to us as professionals—think of us as personal trainers for your skin."
Lyn Ross, a master esthetician and founder of Institut' DERMed Spa notes, "A man's skin is 20 percent thicker than a woman's skin and usually is more oily. For this reason, their skincare needs are slightly different." She also thinks that most men prefer a simple home-care regimen that might include cleanser, exfoliator and specialty creams for oil control or wrinkles.
Not sure where to begin when it comes to product selection? Patrick Pickens, co-owner and co-developer of HiQ Cosmetics, recommends going natural with products because, as our largest organ, skin absorbs whatever you put on it. "If you take care of your skin, and start at a young age, it will delay the signs of aging," says Pickens. Most importantly, wear sunblock every day and look for a product with a physical block, like zinc.
At the Root of It All
When it comes to hair, men have a lot of it; even if it's not always in the right places. Whether you need a shave, a wax, a trim or maybe to spur new growth, a solution is out there.
Let's start with manscaping. The fastest method of removing unwanted body hair is waxing, and if the thought of it makes you quiver in your man boots, Venus Simmons, licensed aesthetician and male-waxing specialist at Male Waxing Atlanta, assures us that most guys say it does not hurt as badly as they expected it to. Waxing removes hair at the root and has become popular for the back, chest and private areas—and yes, the male Brazilian wax is a thing. The best part is that you will be smooth for three to six weeks, much longer than with shaving, which removes hair at the surface. "Areas that are repeatedly waxed over long periods of time often exhibit a thinning of regrowth that is softer and lighter in color," says Simmons.
For a more permanent solution, laser hair removal uses a wide beam of light to penetrate the skin and destroy the hair follicle, which causes hair to fall out. In order to completely eliminate hair, multiple treatments are required. Laser hair removal works on darker hair only and is not recommended for blonde, gray or white hair.
After getting rid of those chest hairs that are popping out of your shirt, you'll want to catch any hair that might be peeking out of your nose or ears, too. Mary Todd Hairdressing Company recommends purchasing a quality pair of scissors with a blunt tip to help avoid accidentally cutting yourself, or even investing in nose hair clippers. "With practice, cutting those annoying nose and ear hairs with clippers is quite easy," according to Mary Todd's Steven Sloss. "Just be sure to take your time."
While you're at it, how about cleaning up those eyebrows too? "A little trimming goes a long way to make sure you're not scaring kids with your crazy brows," says Sloss. He suggests using a fine-toothed comb to lift the hair in an upward direction and then trimming excess length along the top of the brow line. Cut above the brow and not below.
Moving on up, your haircut says a lot about you. Mitchell Barnes of Carter Barnes Hair Artisan observes, "Men want to venture out, but are hesitant. An experienced stylist can choose a look to fit the client's head shape and also teach how to style it with proper tools and products." If you are seeking your perfect stylist, try asking for a recommendation from someone whose hair you like. Don't be shy!
Give Me Down to There Hair
For men who suffer from hair loss, surgical and non-surgical treatments today offer game-changing
results. Beginning with topical remedies like minoxidil or prescription oral medications, such as finasteride, hair loss can be slowed, and a small percentage of patients may even
regrow hair.
"By combining different forms of treatment into a single treatment plan, we can help all sorts of patients suffering from many different forms of hair loss to maintain or even grow new hair," says Edmond Griffin, MD, from The Griffin Center of Hair Restoration and Research.
As for hair-transplantation surgery, the procedure has come a long way in past decades. A far cry from 20th-century "hair plugs," today, there are two approaches to hair-restoration surgery: follicular unit grafting (FUG) and follicular unit extraction (FUE). Both forms work by moving individual clusters of hair follicles—or follicular units—from full-coverage areas of the scalp to areas where hair is thinning. The difference is in how the units are removed from the donor area.
And that's not all.
"Surgical robots, platelet-rich plasma (PRP), low-level laser therapy (LLLT) and fetal growth serum treatments with micro-needling are just some of the newer advances in just the past five to six years," according to Ken Anderson, MD, with Anderson Center for Hair. However, not all treatments are created equal. "There are over 200,000 products marketed for hair loss, and there are exactly three approved by the FDA for hair loss. So most products do not aid in the treatment of hair loss at all."
To Beard or Not to Beard
From bikers to the boardroom, men have rediscovered a fondness for full-on facial hair. But don't just let your beard grow wild, make sure you keep it under control, whatever the length. "Beards are meant to enhance the face shape and jawline," according to the team at Mary Todd Hairdressing Company. They recommend keeping the edges around the earlobe and taking the underline to a point under the chin in order to avoid a "waddle" shape. You can also fade your beard into your hairline by matching the shortest length from the top of your side burn to the longer part of your earlobe. Then, take care of your beard by applying conditioner and even a beard oil. "Remember, facial hair is still hair and, because of its coarser nature, it needs even more moisture than the hair on your head."
Richie Arpino of Richie Arpino Salon often suggests his clients invest in a quality clipper and use it at the number two setting to keep a groomed beard looking clean. He also advises: "Don't let [facial hair] grow above the cheeks so it doesn't get too scruffy, but in general, beards are very back in style as seen in every major men's ad campaign."
For guys who prefer a smooth face, nothing compares to a hot-lather shave.
The man's equivalent of a spa treatment, a traditional hot-lather shave will pamper any guy, leave him feeling refreshed and looking quite dashing.
Nip and Tuck
In recent years, men have become more likely to enter the playing field when it comes to medical skincare treatments and plastic surgery in order to turn back the clock. Botox®, dermal fillers, laser hair removal, gynecomastia surgery (male breast reduction) and laser skin resurfacing are all popular procedures for males, according to Robert A. Colgrove, Jr., MD, of Vinings Surgery Center.
And men are branching out into other types of plastic surgery as well. "The most common facial procedures for men are the facelift, necklift and eyelid surgery," says Elizabeth Whitaker, MD, with Atlanta Face and Body Center. "Plastic surgery has become more accepted by men, who feel similar pressures of a culture that values youth and vitality. Maintaining a youthful, vital appearance for men can help them keep a competitive edge."
Modern men also turn to fat-reduction treatments to get rid of trouble spots that can't be beaten by a gym routine. "When we first started noticing a rise in the number of male patients, they were basically just doing Botox and laser hair removal," says Angela Sanders, spa director of operations at Gardner Dermatology & Med Spa. "However, within the last year we have seen more and more men scheduling CoolSculpting®." Other body contouring procedures include Smartlipo™ and non-invasive technologies such as SculpSure®. Thus, with today's variety of cosmetic procedures, guys can easily tighten skin, get rid of love handles or reverse sun damage without surgery.
OK, fellas, all that remains is to make sure your feet are ready
for summer. Have you booked that pedicure yet?
Resources:
Dr. Ken Anderson, Anderson Center for Hair, www.atlantahairsurgeon.com
Richie Arpino, Richie Arpino Salon, www.arpinosalon.net
Mitchell Barnes, Carter Barnes Hair Artisan, www.carterbarnes.com
Dr. Robert A. Colgrove, Jr., Vinings Surgery Center, www.colgrove.com
Dr. Edmond Griffin and Dr. Ashley Curtis, The Griffin Center for Hair Restoration & Research, www.griffincenter.com
Dr. Nikki D. Hill, Skin of Culture and Hair Center (SOCAH Center), www.socahcenter.com
Allison Hillyer, Dermani Medspa, www.dermanimedspa.com
Patrick Pickens, HiQ Cosmetics, www.hiqcosmetics.com
Lynn Ross, Institut' DERMed Spa, www.idermed.com
Angela Sanders, Gardner Dermatology & Med Spa, www.gardnerdermatology.com
Venus Simmons, Male Waxing Atlanta, www.malewaxingatlanta.com
Steven Sloss, Mary Todd Hairdressing Company, www.marytoddhairco.com
Dr. Elizabeth Whitaker, Atlanta Face and Body Center, www.AtlantaFaceAndBody.com