Find a New Look with The Help of Bob Steele Salon
Q: What's your advice on how to decide on a new look?
A: We've had such a crazy past year, and within our salons, it's becoming more and more clear that people are wanting to step outside their comfort zones and try something completely new. Having open and honest communication with your stylist is ultimately going to help you achieve the look that you want while also maintaining your hair integrity. The rules for "hair" have been thrown out and now it's all about what makes you
feel beautiful.
Q: What are some of the benefits of running a values-based salon?
A: With seven locations, it's no surprise that each one is a little different from the next, but the one thing that each salon has in common is our core values. We all take pride in taking a caring approach to each and every person who walks through our doors. Integrity and continuous improvement are also values that each of our stylists holds dear to their hearts. Even if you've been a stylist for 15 years, there's always more education out there to better yourself and your craft! When you enter a So Chic Salon, you know that our values will be consistent throughout.

Q: Where are you located?
A: We have five Bob Steele Salon locations in Atlanta, Alpharetta, Marietta, Roswell and Smyrna. As of March 2021, we now have two W.Daly Salons located in Newnan and Peachtree City. Our salon family is growing, and we couldn't be more excited to see where the future takes us!
Read more from Bob Steele Salon here.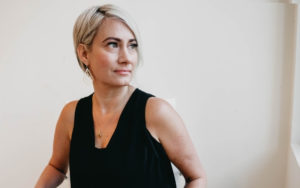 Amanda Hair has brought luxury to a new standard during her career as CEO and Owner of So Chic Salon Brands Inc. For 20 years, she has led the salon in opening seven locations across metro Atlanta and South Georgia. Amanda believes that a positive, caring approach bounded by core values is what sets So Chic Salon Brands apart from others.
404.262.9499 | www.bobsteele.com | www.wdaly.com