2023 Atlanta Beauty Tour Partner Skin Therapy Bar Talks Skincare
Skin Therapy Bar
Andrea Gomez
Services: Hydrafacial, Microneedling, Chemical Peels, Customized facials in Zero Gravity Massage Chairs
Skin Therapy Bar is the brainchild of Andrea Gomez, a licensed aesthetician and skincare expert who has made it her mission to help people feel confident in their skin. With a focus on evidence-backed treatments, Skin Therapy Bar's highly personalized, cutting-edge services are designed to help clients struggling with their skin finally see the results they've been waiting for.
What's Skin Therapy Bar's philosophy around skincare?
We believe that healthy, beautiful skin is not just a luxury but a necessity. That's why we use only the highest-quality skincare products and equipment and constantly stay up-to-date with the latest techniques and technologies. We want our clients to fee pampered and taken care of from the moment they walk through our doors to the moment they leave.
What unique services set Skin Therapy Bar apart?
We use luxurious zero-gravity massage chairs during facials for whole-body benefits. By reclining in a zero gravity position, the body can achieve a state of weightlessness, which can help relieve tension, promote relaxation, improve circulation and reduce muscle tension.
We believe that healthy, beautiful skin is not just a luxury but a necessity."
How do you help people of all skin types?
Skincare is not one size fits all. We begin every treatment with a thorough consultation to assess the client's skin type, concerns and goals. Based on this information, we recommend a personalized plan built with evidence-backed treatments you can count on.
What are your favorite anti-aging treatments?
Dermaplaning and microneedling provide big benefits with little to no downtime. Dermaplaning uses a small blade to gently exfoliate the skin and remove dead skin cells and peach fuzz, resulting in a brighter, more youthful-looking complexion. Microneedling creates microscopic punctures in the skin stimulating the body's natural healing response, leading to increased collagen and elastin production, improved texture and a reduction in the appearance of fine lines, wrinkles and scars.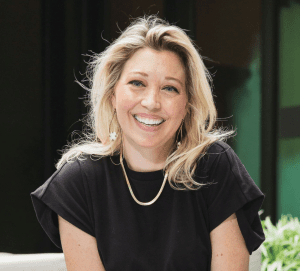 What Atlanta influencer Wendy Gajadharsingh had to say about Skin Therapy Bar
"My experience at Skin Therapy Bar was amazing! I'd highly recommend giving dermaplaning a try. It's painless and leaves you with smoother, firmer and healthier skin. I left glowing, and a week later, I still am!" @thebubblytalk
164 W. Wieuca Rd. NE., Atlanta
www.skintherapybar.com, 404.777.2970
Meet the rest of the 2023 Atlanta Beauty Partners here.