The Growing Women's Heart Health Crisis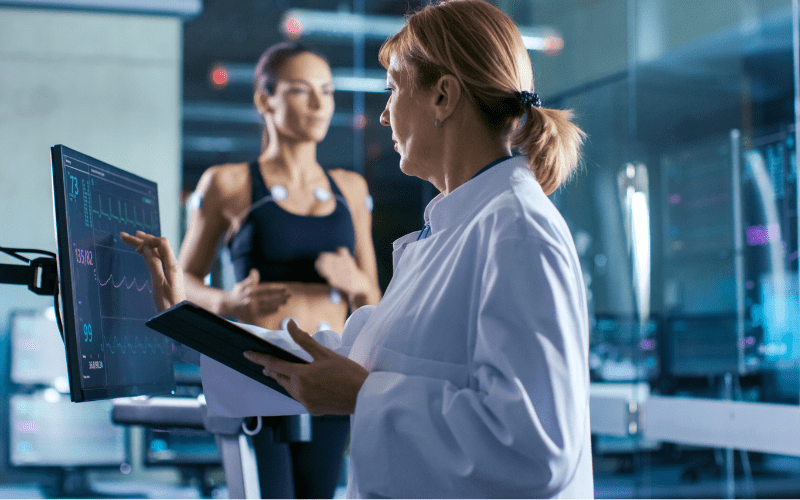 6 Things You Need to Know to Stop This Silent Killer
By Alexandra McCray and Wyndi Kappes
Women in the United States are facing a health crisis no one is talking about. Despite the growing awareness and strides made in the detection of diseases like breast cancer and Alzheimer's, heart disease lies in wait, many times overlooked, claiming the lives of 1 in 5 women.
A lack of education and early detection continues to kill 300,000 women each year, with heart disease rates increasing in women under 65 years old each year. In this article, we'll explore how heart disease symptoms show up in women, the risk factors you need to look out for, the latest tests that are saving lives and how you can advocate for yourself in a system that misdiagnoses women twice as often as men. With education and awareness, you can be prepared to fight this battle with heart.
1. Heart Disease is The No. 1 Killer of Women in America
"Heart disease" is a broad term that covers an array of issues that impact the heart. The most common type of heart disease, coronary artery disease (CAD), is caused by plaque buildup in the walls of the coronary arteries. Made up of deposits of cholesterol and other substances, plaque buildup causes the inside of the arteries to narrow over time, which can partially or totally block the blood flow leading to deadly events like heart attack and stroke.
2. Women with Heart Disease Are Commonly Misdiagnosed
Research shows that women with heart disease are 50% more likely to be misdiagnosed than men. This disparity is most likely caused by a variety of factors, including the big three below.
Rocky Risk Assessment—When it comes to getting ahead of heart disease, outdated risk assessments often leave women hanging out to dry. Talk with your doctor about women-specific risk factors during risk assessments.
Heart Disease Looks Different in Women—Because women often present with a wider array of symptoms, it can be more difficult to make a clear diagnosis even when imaging devices and tests are utilized. Jason Reingold, MD, FACC, medical director at the Holistic Heart Center at Georgia Cardiovascular and Primary Care, says that heart attacks in women are more likely to be caused by the rupture of small, soft plaque buildup that can be missed on more traditional forms of diagnostic testing. Plus, the buildup in women is more likely to attack smaller blood vessels and is less likely to be identified on commonly ordered stress tests, he says.
Bias Gets in the Way—Conscious or unconscious bias in doctors against women, races and ethnicities can also play a role. Jayne Morgan, MD, the executive director of health and community education at Piedmont Healthcare, says, "Female patients of male cardiologists have been found to have worse outcomes than if they had been seen by a female cardiologist. And this is thought to be due to the minimizing of symptoms, not taking it seriously."
3. Heart Disease Symptoms May Look Different in Women
Heart disease often shows up differently in women than it does in men. While men and women both experience chest pain as the most common symptom, studies show that women are more likely to describe this pain as pressure or tightness.
Many times chest pain isn't the most severe symptom for women or isn't a complaint at all. Women are more likely than men to have heart attack symptoms unrelated to chest pain, such as:
Pain or discomfort in the jaw, neck, throat, back, arms or stomach
New shortness of breath while active or lying down
Intense fatigue
Weakness and lightheadedness
Swelling of the legs, ankles, feet and bully
The American Heart Association has recently pressed emergency departments and healthcare providers across the board to take account of the broad array of symptoms that may be key indicators of heart disease in women.
4. Heart Disease Risk Goes Beyond Your Family History
With so much stacked against them, women must take charge of their heart health and encourage others to do the same. Get to know your risk factors so you can get a jumpstart on the fight against heart disease.
Learn Your Risks
Jyoti Sharma, MD, medical director of the women's heart program at Piedmont Healthcare, says that 90% of women have at least one risk factor for developing heart disease. Even if you don't have heart disease in your family or don't have a documented case of the top 10 risk factors for women's heart disease, other current or past health conditions like rheumatic diseases, depression, certain pregnancy complications and anxiety can raise your risk.
Dr. Sharma says you can discuss all your risk factors with a medical provider during a Piedmont Healthcare women's heart health screening, which will provide you with a heart health report.
Be Cautious During All Stages of Menopause
With menopause, you lose the protection certain hormones provide against heart disease, explains Dr. Morgan. "What we often find is that women who were controlled with normal blood pressure, normal lipids, etc…suddenly start having abnormalities," says Dr. Reingold. He suggests menopausal women get under the care of a cardiologist and update the doctor on any mental and physical changes they experience.
The Top 10 Risk Factors for Heart Disease in Women
High blood pressure
High cholesterol
Diabetes
Obesity
Smoking
Family history of heart disease
Lack of physical activity 
Menopause
Stress and depression
Poor diet and nutrition
5. There Are New Ways to Spot Heart Disease Beyond an EKG
Early testing and detection can make the difference between a life-saving intervention and a life-altering stroke or heart attack.
If you're worried about heart disease symptoms, you'll likely undergo standard tests like a EKG/ECG, echo or CAC. Beyond these tests, you can also ask for a coronary CT angiogram (CCTA) to detect blockages. If you are interested in taking things a step further, ask about a HeartFlow® analysis, which uses results from a coronary CT scan and the latest technology to show your arteries in 3D.
Dr. Reingold says it's important to ask about test options and how they account for how heart disease affects women. Options like PET scan and cardiac MRI with perfusion can provide similar benefits without harmful radiation. Dr. Sharma says she often recommends checking the thyroid and doing advanced lipid testing when talking with women who have a strong family history of heart disease.
For women ages 40 to 50 Dr. Reingold recommends these tests to identify the even the smallest presence of plaque buildup:
The carotid intima-media thickness test (CIMT): An ultrasound assessment of the arterial wall thickness. The test doesn't require radiation and can detect buildup of soft/noncalcified plaque more common in women.
A coronary artery calcium (CAC) test: A type of CT scan that measures calcified plaque in the three major arteries of the heart.
6. You Have to Advocate for Your Own Heart Health
Bottom line, it's important to advocate for yourself. If you think something is wrong, don't let someone dismiss your concerns. Here are some actions you may want to take.
Choose Your Doctor Carefully—Dr. Sharma emphasizes that you should feel like you're being heard by your doctor and have a trusting, collaborative relationship with them.
Don't Go It Alone—Bring someone to your appointments who can back you up in making sure your problem is addressed and asking additional questions, suggests Dr. Morgan.
Ask for Alternatives—If your tests are coming back negative but you still feel something is wrong, ask if there are other tests that might reveal more information.
Sherri Adair, Founder of Best Self Atlanta Shares Her Story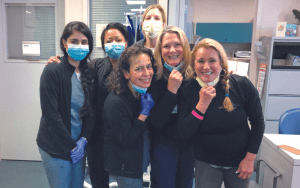 After experiencing chest pain for the first time in my life in February 2020, I began a long journey of trying to understand what was the cause. I immediately went to my primary care physician who referred me to a cardiologist. The cardiologist performed four different tests and cleared me for heart issues. The cardiologist also referred me to a gastroenterologist for more testing, thinking I might be suffering from gastroesophageal reflux disease (GERD).
After two years of going to various doctors and having tests run, I was told there was nothing wrong with my heart. Even though I was fortunate to not have a heart attack, my pursuit for answers finally ended in February 2022 when I was told I would need open heart surgery due to an undiagnosed blockage.
I am grateful, blessed and lucky to be alive but had I not been my own advocate and continued to listen to my body and seek answers, I might not be. Visit www.bestselfatlanta.com to hear more about my story and read more about other women who have advocated for their heart health.
Together let's bring a LOUD voice to this "silent" killer.