My Best Self: Jennifer Webb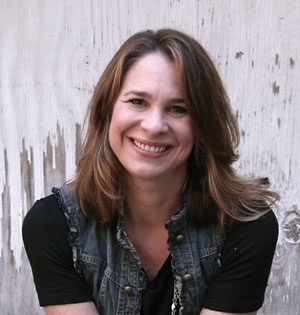 "Today I will put myself first. At the tippy-top of the list—the kids can get themselves up for school, I will leave the dishwasher unemptied, and the clothes unfolded," says Jennifer Webb, in an excerpt of her book, "Mom's Soul Café." When Webb penned the book in 2016, the realities of motherhood were often much more complicated than the images she saw in the social media postings of her friends. From a messy minivan to surviving summer break, the hilarious and chaotic experiences of the 47-year-old mom left her with the realization that to avoid mommy-burn out, she had to find inner peace.
In her book, Jennifer Webb, who is also a meditation leader at the Atlanta Center for Wellness, shares how the practice of mindfulness has enabled her to be a better mother to her children and a more Zen individual.
By Rachel Miller
What motivated your journey into meditation and mindfulness?
I've always been a very spiritual person, but meditation started after I had my children, Nathan, 12, and Jessie, 10. Honestly, I wasn't taking motherhood very well. I knew I needed to approach things differently. By nature, I'm not a calm person. I'm actually very hyper and excited about life, which is great! I've never wanted to change who I am; I just wanted to become a more centered and mindful individual. I felt it would make me a more patient mother to my children.
What tips do you have for someone who wants to begin to practice mindfulness but doesn't know where to start?
I would recommend going to a guided meditation, if possible. Or listening to a recorded meditation. Find a recording that resonates with you. People say they can't sit for an hour and that is understandable. Do it for 10 minutes or even three minutes. People say they can't quit thinking, but no one said you are not supposed to think. In meditation, you think, but you come back to the breath. Mindfulness is not mystical. You don't feel totally different. You just become more aware of yourself.
In what ways can "Mom's Soul Café" inspire a stay-at-home mom or a working mom?
I've always felt like the working mom is trying to carve out time for her family. However, the stay-at-home mom is always trying to carve out time for herself. There is guilt on both ends, so you really cannot win. It truly is a personal journey because everyone needs spirituality and everyone needs a center. Everyone needs a place they can go for themselves. Sometimes, that can be a spa, but sometimes, it just has to be where you are, right in that moment.
You write about the importance of being present with your children. What is the biggest distraction you work to avoid and how?
Anxiety. Sometimes when I am with my kids for a long time, it seems like it's never enough. They want to play games over and over again. For me, it can be overwhelming and tiring. I think every mother can relate to the fact that there comes a point, when you're ready for "me" time. The reality is that children aren't always ready for that, so that's when I start to feel my anxiety. I've found that by surrendering to the moment, taking a deep breath and staying present when I may not want to be there, I'm able to be more mindful, which lowers my anxiety.
Who helps you be your "Best Self?"
Besides my children, this might sound strange, but it's authors. I love reading books on philosophy because I am living the lessons of these wise teachers. Two of my favorites are Thich Nhat Hanh's book, "You are Here" and "The Four Agreements" by Don Miguel Ruiz.
To find out more about Jennifer Webb and her journey, go to JenniferKWebb.com.